Subscribe to the Badè Mailing List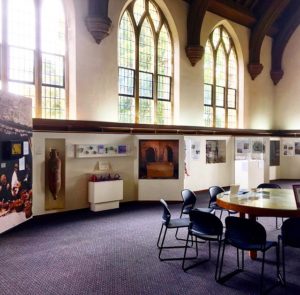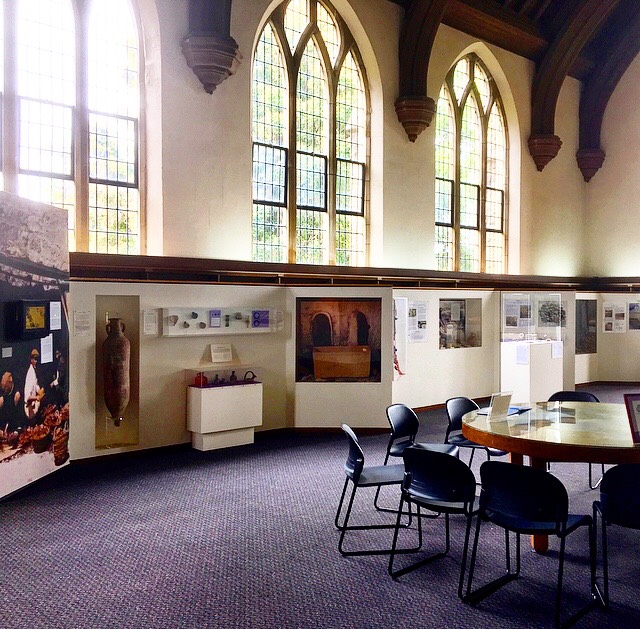 The collections of the Badè Museum of Biblical Archaeology span a period of some 3,000 years and include a phenomenal array of everyday artifacts such as cooking pots, grinding stones, lamps, and agricultural implements from ancient Palestine along with colorful Greek and Cypriot ceramics, scarabs from Egypt, and cuneiform tablets from ancient Mesopotamia. The Badè Museum continues the work of William Badè and the former Badè Institute of Biblical Archaeology by engaging in on-going research with the permanent Tell en-Nasbeh collection. Much ongoing research of specific artifacts and object types from the collection is done by museum staff and visiting scholars.
The Badè Museum gallery is open to the public on Mondays 10:00am – 2:00pm during the academic year and by appointment. Information about admission and directions can be found here and information regarding scheduling and booking tours, group, and school visits can be found here.
The Badè Museum of Biblical Archaeology has been an integral part of Pacific School of Religion since the time the Museum was conceived. The core of the Museum collection consists of materials from the site of Tell en-Nasbeh, excavated under the direction of William F. Badè. Dr. Badè's work at Tell en-Nasbeh represents one of the earliest scientific excavations in Palestine.
The collections on view include the permanent Tell en'Nasbeh exhibit and special exhibits highlighting both the Badè Museum collection and the work of living artists.