This online certificate program of special courses and seminars provides progressive, accessible Christian theological education year-round for clergy, laity, and spiritual seekers from diverse racial/ethnic communities. TEL is multicultural in its design and focus. It may be engaged at the level that works for you—for personal spiritual formation, lay leadership training, professional growth, or continuing education.
Using PSR's "flexible learning" approach, TEL fosters a strong and supportive community environment while enabling participation at a distance through online learning. A carefully selected curriculum of online experiences may be engaged individually, or as part of a non-graduate-level certificate.
The TEL program includes courses and seminars in a variety of lengths and formats. All courses are open to any learner, and are available entirely online. They may be taken individually, or as part of a certificate. Because courses are not taught at graduate-level intensity, TEL courses do not count toward graduate-level academic credit (see Credit for exception/details).
Courses provide in-depth, introductory explorations of topics that comprise the core of theological understanding and ministerial competence. Each course includes twelve hours of learning over eight days, including two live online seminars surrounding a week of self-paced online learning.
Seminars address a wide variety of topics in one- to three-hour live interactive sessions. Some seminars are offered occasionally, some annually. For professionals seeking certification of continuing education, CEUs are available. 
We hope that you will join our growing TEL community!
Email TEL to inquire about upcoming classes.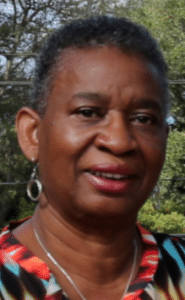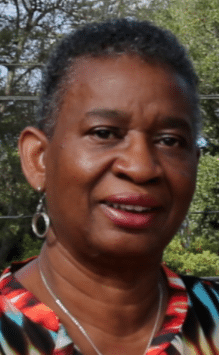 In Memoriam: Rev. Janice Sommerville  
May 9, 1951 – December 31, 2020
Janice was the Program Coordinator of Community and Continuing Education for Pacific School of Religion's (PSR) Theological Education for Leadership (TEL) Program and earned a Certificate of Ministry Studies (2006) from PSR. She held a BA in Liberal Arts and a Masters Studies in Public Administration and Education with an emphasis in Special Education. She was also the Associate Pastor of City of Refuge, UCC. 
"The TEL program was both educational and inspirational for me. I was honored to have professors with theological expertise who encouraged online interactions both in and outside of class. I also learned from my fellow students who shared the many ways that they were helping their churches and their communities. I am now more inspired and more confident in my ministry work as a lay leader."
"I had a wonderful TEL experience. I met new friends and came to love each professor and the way they interacted with us both in class and online. I was sad every time we said our goodbyes in our final class. You have the opportunity to learn from Doctor-level professors and all at a very affordable price for each class. The TEL experience could be all you are looking for in your work as a leader in your faith community, or it could be a jumping off point into deeper theological study."
"I had always done ministry, but without the skills or the knowledge. Enrolling in Pacific School of Religion's TEL program opened a new world for me. I enjoyed being a part of community, the lectures, the camaraderie, and challenges."