Learning Theology and Congregational Leadership in Community
TEL programs provide progressive, accessible Christian theological education year-round through special courses and seminars for clergy, laity, and spiritual seekers from diverse racial/ethnic communities. Using PSR's "flexible learning" approach, TEL fosters a strong and supportive community environment while enabling participation at a distance through online learning. CEU's available for individual courses and seminars.
All of TEL's offerings are multicultural and intersectional in design and focus. They are structured to allow you to be engaged at the level that works for you—for personal spiritual formation, lay leadership training, professional growth, or continuing education. A carefully selected curriculum of online experiences may be engaged individually, or as part of a certificate program. While rich in context and perspective and taught by instructors with years of academic and leadership experience, these offerings do not require graduate-level engagement. Past students have felt challenged yet "met where they are" and more than a few have continued into seminary education and completion of a Master of Divinity degree.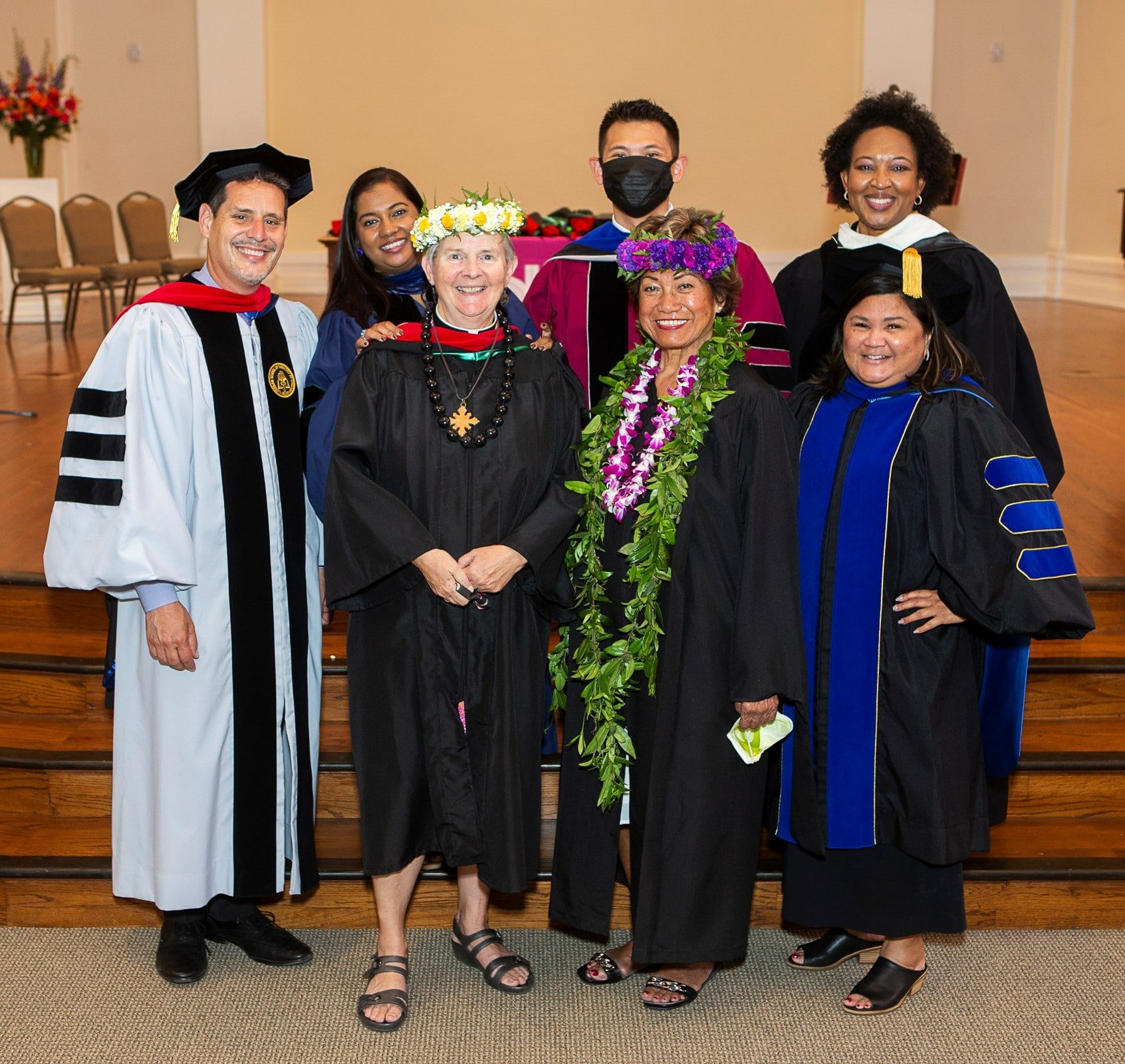 If you would like to be put on our Notification list for upcoming programs and seminars, or for an opportunity to speak with the TEL Program Director, please provide this information:
Certificate in Theological Education for Leadership (CTEL)
Our next offering is the year-long Certificate in Theological Education for Leadership (CTEL) program. This well-received series has been revitalized to bring even more thoughtful and powerful examination of the ways that Christian teachings, sacred text, and prophetic witness can be brought to the issues calling for love and justice in our world today.
Completion of the Certificate in Theological Education for Leadership requires participation in: 1 orientation session, 11 course sessions, and 2 seminar sessions.
Each course will meet for two sessions, three hours each, with some reading and online work in between sessions. Seminars meet once for three hours and may require some reading before the session begins. The orientation session launches the certificate program and meets for 1.5-2 hours, as a way of meeting the TEL staff, answering your questions, and becoming familiar with technologies used and support resources available to you.
All sessions are on Saturdays, see times below. 
| | Pacific | Hawaii | Eastern |
| --- | --- | --- | --- |
| DAYLIGHT SAVINGS TIME | 12PM - 3PM | 9AM -12PM | 3PM - 6PM |
| STANDARD TIME | 11AM - 2PM | 9AM - 12PM | 2PM - 5PM |
Please see the schedule below for the upcoming CTEL Program dates and topics.
All dates are confirmed. The sequence of course topics may be rearranged based on instructor availability. Registration links for individual courses will be added as topic and instructor are confirmed.
Questions about Upcoming Classes? Please Contact:
CTEL CLASS SCHEDULE  2022-2023
NOTE: Certificate students should apply using this link to be admitted and registered into the full program. Only register is you wish to take this course individually.
All classes are held on Saturdays
DATES
TOPIC
REGISTRATION LINK

2

0

2

2

August 13
CTEL PROGRAM ORIENTATION
 

August 20, 27, September 10, 17

(no class Labor Day weekend)

HISTORY OF CHRISTIANITY

Facilitator: Dr. Bernie Schlager

By focusing on fateful events that decisively shaped Christianity the immense landscape of Christian history can be some useful definition at the introductory level. From a standpoint of progressive Christianity, we will engage three important defining moments in the two thousand years of the world's largest faith tradition: the fourth-century Council of Nicaea that inaugurated Christianity as a world empire religion; the sixteenth-century Protestant breakaway that created entrepreneurial religion; and the explosive twentieth century with especial attention to global evangelization goals of much of Christianity .

Register here
October 01, 08, 15, 22

INTRODUCTION TO CHRISTIAN EDUCATION

Facilitator: Dr. Michael Campos

This course invites learners to survey main themes of Christian teaching, religious education, and curriculum practices as they relate to ministry. Specific attention will be given to the different versions and processes of religious education and theoretical explorations on shifting roles between student-teacher. Care will be given to discerning approaches to religious education, particularly the emergence of social biography, conscientization and liberative/transformative reflection Christian education.

Register here

October 29, November 05, 12, 19

(no class Thanksgiving weekend)

THEOLOGICAL IDEAS FOR SOCIAL TRANSFORMATION
 
December 10
SELF-CARE & MENTAL HEALTH (Seminar)
 
December 17
CARE & ADMINISTRATION OF CHURCH (Seminar)
 

2

0

2

3

January 07, 14, 21, 28
OLD TESTAMENT SURVEY
 
February 04, 11, 18, 25
NEW TESTAMENT SURVEY
 
March 04, 11, 18, 25
BIBLICAL INTERPRETATION
 

April 01, 15, 22, 29

(no class Easter weekend)

CONTEMPLATIVE/CHRISTIAN SPIRITUALITY
 
May 06, 13, 27, June 03
INTRODUCTION TO CHRISTIAN WORSHIP
 

June 02, 09, 16, 23

(no class July 4 weekend)

INTRODUCTION TO PREACHING
 
July 08, 15, 22, 29
INTRODUCTION TO PASTORAL CARE
 
August 05, 12, 19, 26
INTRODUCTION TO CHRISTIAN ETHICS
 
Community-specific students (UCC Hawaii, MCC L.E.A.D., TFAM, and former TEL students returning to complete their certificate) should contact 

tel@psr.edu

 for specific tuition rates.
Tuition
Costs

Full Certificate

$2400 (Application fee: $20, non-refundable)

Individual Course

$225

Individual Seminar

$75

Tuition for PSR Students

Individual Course

$210

Individual Seminar

$50
"The TEL program was both educational and inspirational for me. I was honored to have professors with theological expertise who encouraged online interactions both in and outside of class. I also learned from my fellow students who shared the many ways that they were helping their churches and their communities. I am now more inspired and more confident in my ministry work as a lay leader."
"I had a wonderful TEL experience. I met new friends and came to love each professor and the way they interacted with us both in class and online. I was sad every time we said our goodbyes in our final class. You have the opportunity to learn from Doctor-level professors and all at a very affordable price for each class. The TEL experience could be all you are looking for in your work as a leader in your faith community, or it could be a jumping off point into deeper theological study."
"I had always done ministry, but without the skills or the knowledge. Enrolling in Pacific School of Religion's TEL program opened a new world for me. I enjoyed being a part of community, the lectures, the camaraderie, and challenges."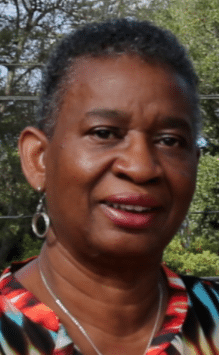 In Memoriam:
Rev. Janice Sommerville
(May 9, 1951 – December 31, 2020)
Janice was the Program Coordinator of Community and Continuing Education for Pacific School of Religion's (PSR) Theological Education for Leadership (TEL) Program and earned a Certificate of Ministry Studies (2006) from PSR. She held a BA in Liberal Arts and a Masters Studies in Public Administration and Education with an emphasis in Special Education. She was also the Associate Pastor of City of Refuge, UCC.