Dreaming Unafraid
Waking into Action
Whether you graduated in the 1960s or in 2022, work in ministry or in business, live in California or abroad — you are part of the PSR Alumnx Association.
Your connection to PSR remains. Through active engagement and lifelong connections, the PSR Alumnx Association continues to connect graduates, support PSR, and be a voice for progressive theological education that prepares spiritually rooted leaders for social transformation.
If you have a new address, phone number, email, new employment information or would like to send an update to the PSR Alumnx Office please email us at alumnx@psr.edu. We want to stay in touch and keep you informed about upcoming news and events.
There are many ways to stay connected to PSR!
Take a class as an alum (We offer a discount!)
Refer students
Welcome from Alumnx Council President, Rev. Lois (Loey) Powell, MDiv '77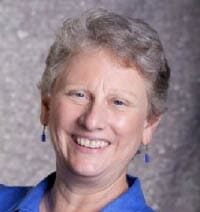 "It would be a complete understatement to say that attending Pacific School of Religion changed my life. My years at PSR in the 1970s not only changed my life, but also transformed my life and sent me on a trajectory I had never imagined."
I arrived in the fall of 1974 after taking a year's break following college. Little did I know that the explosion of liberation theologies had hit seminaries across the country and little did I know that I had arrived in what we fondly came to say was the Lesbian Capital of the World, Berkeley. By the first semester break of my first year, I had come into my true self as a lesbian and never looked back. I became immersed in the study of feminist theology, Black liberation theology, and Latinx liberation theology and began to learn the history of my own denomination, the United Church of Christ, in the emerging LGBTQ+ movement in the church (which at that time was only the gay movement). I met PSR graduate Rev. Bill Johnson then, the first openly gay person ordained into the Christian ministry, and within a couple of years joined him as co-coordinator of the UCC's Gay Caucus.
Today we talk a lot about intersectionality and the essential dynamic of bringing together the insights, strategies, stories, and realities of all of us engaged in particular struggles for justice and liberation. The seeds of these rich conversations were planted in me at PSR, especially through the work of the GTU's Center for Women and Religion. The leadership of Peggy Cleveland especially challenged us to look broadly at all the "-ism's" and hold them together. Dr. Karen Lebacqz expanded her own approach to Christian ethics as we feminists took classes and challenged the patriarchy. George Conklin took us into the fields to document the struggles of farmworkers so their stories could be told. President Davie Napier kept an open mind and heart to all that was coming into being as we students pushed the faculty forward. They also challenged us to understand the traditions from which we came.
Transformative, yes. I entered seminary on the "come for one year and see if you like it" program and quickly switched into the M.Div. program. During my last year, the "call" into ministry came rooted in the feminist and liberation understandings I had embraced.  I was going to change the world – that was my call. And my request for ordination was not a sole endeavor but one that I pursued with two other women who also then identified as lesbian, Stacy Cusulos and Jody Parsons. Our ordination story is now in the hands of the LGBTQ+ Religious Archives Network.
I have served in many settings over my years in ministry, enriched by those seeds planted at PSR and the many relationships which still endure. I live with my spouse of 23 years, Brenda Joyner, a strong and vibrant social change activist herself. We are both retired and seeking ways to utilize a lifetime of experience and knowledge when we are not trying to hit a little ball into a little hole across a vast expanse of green.
It has been a lot of fun to reconnect with PSR through the Alumnx Council, to learn what is happening there now, and to know that more lives of students are being shaped and transformed to meet the challenges of today's landscape of society and religion. I look forward to the Council's work in the coming year and hope that you will find ways to connect. 
For more information, email alumnx@psr.edu. And give.  Whatever you can afford, please support PSR.