Preparing theologically and
spiritually rooted leaders for social transformation
Pacific School of Religion is an interdenominational graduate school, seminary, and center for social justice. We are a progressive Christian institution that partners with the United Church of Christ, the United Methodist Church, and the Christian Church (Disciples of Christ) / Disciples Seminary Foundation. 
In addition to these partnerships, PSR students come from a variety of faith traditions and communities, such as the African Methodist Episcopal Church, Fellowship of Affirming Ministries, The Universal Fellowship of Metropolitan Community Churches, Lutheran, Presbyterian, and the Unitarian Universalist Association, among many others.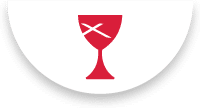 Christian Church (Disciples of Christ)