Our Innovative Stackable Curriculum: A Graduate Education That Fits Your Life
Online and On-Campus Options Available!

PSR's curriculum offers students the flexibility needed for a rapidly changing world. Our stackable curriculum allows students to attend full-time or part-time, on or off-campus and earn degrees and certificates as you progress through your education.
While working towards a Master of Divinity you'll progressively earn a Graduate Certificate and a Master of Arts in Social Transformation along the way. A Doctor of Ministry degree can be finished in as little as two years or be completed over six years. You can even stack select courses from across vast course offerings though the Graduate Theological Union (GTU) for a tailored education that matches your vocational and financial realities.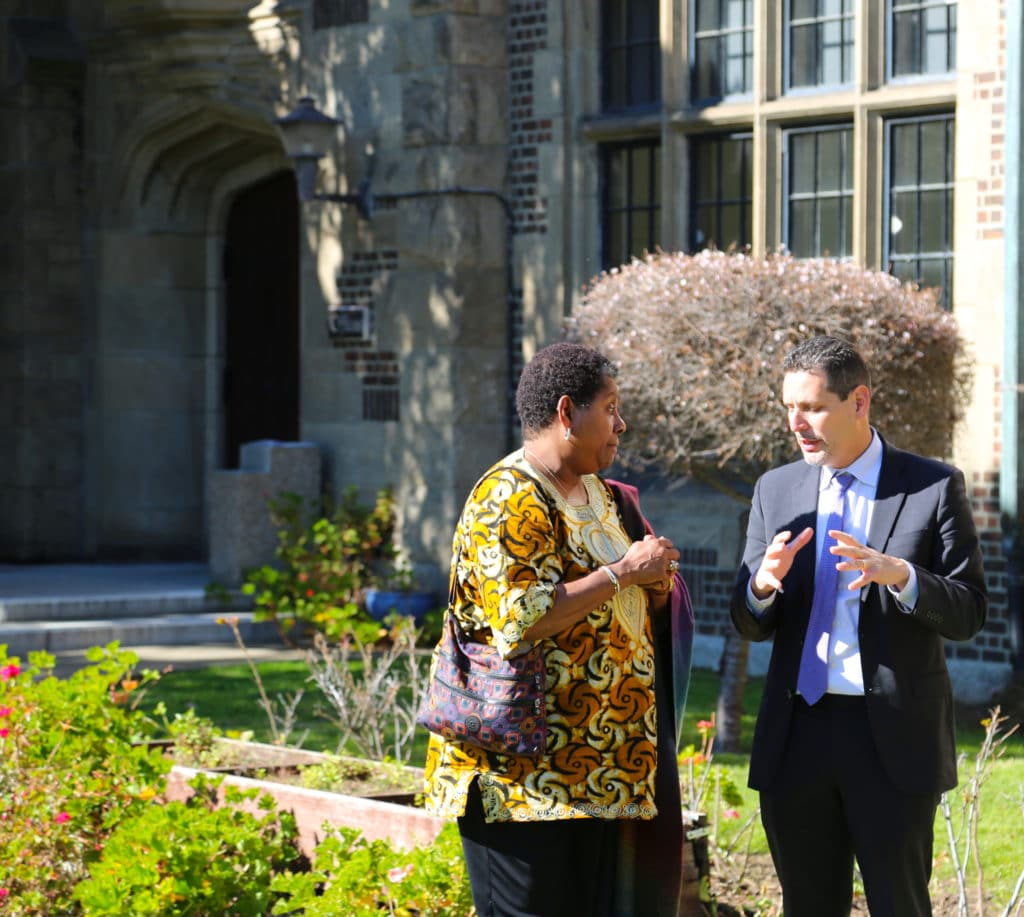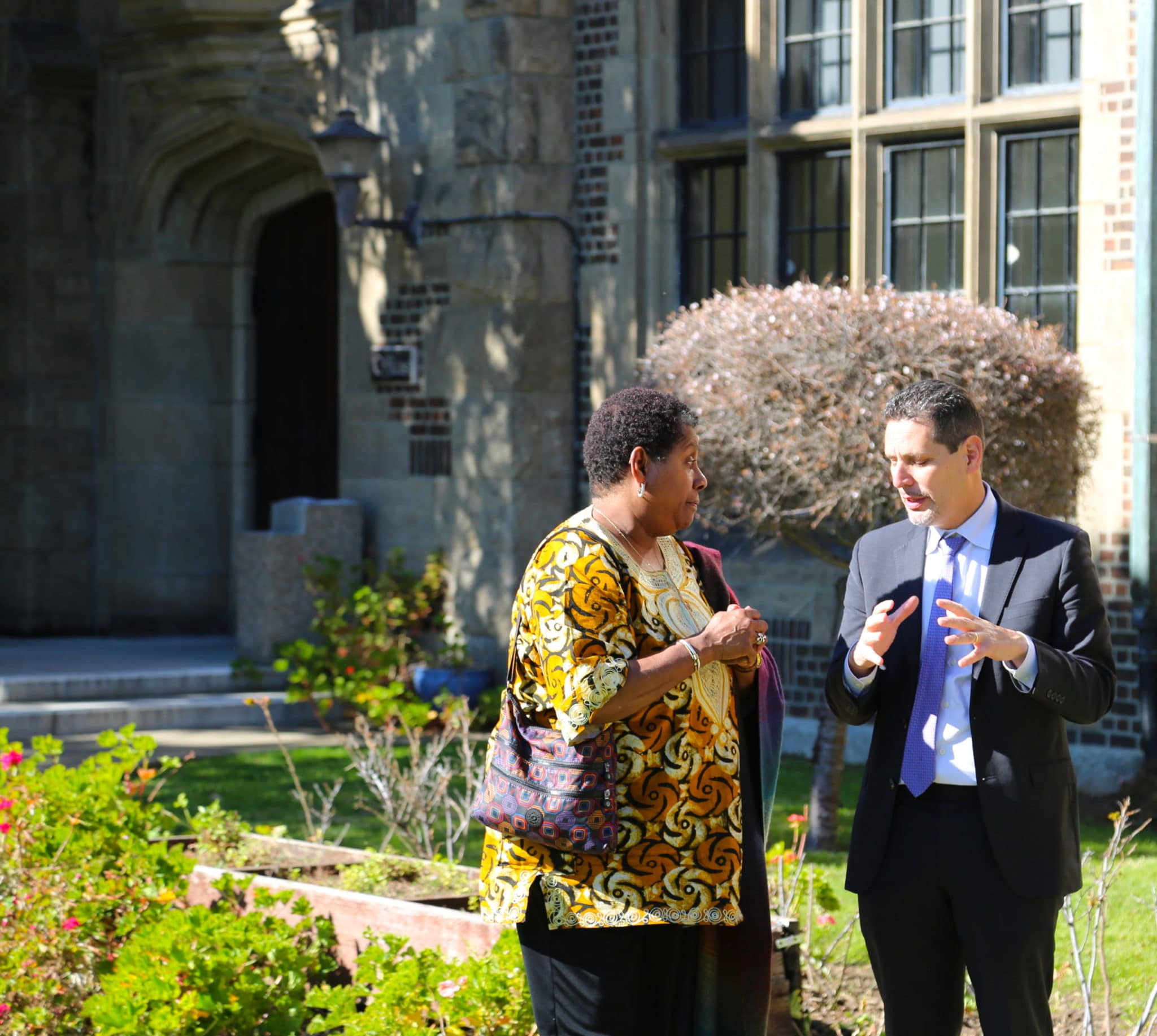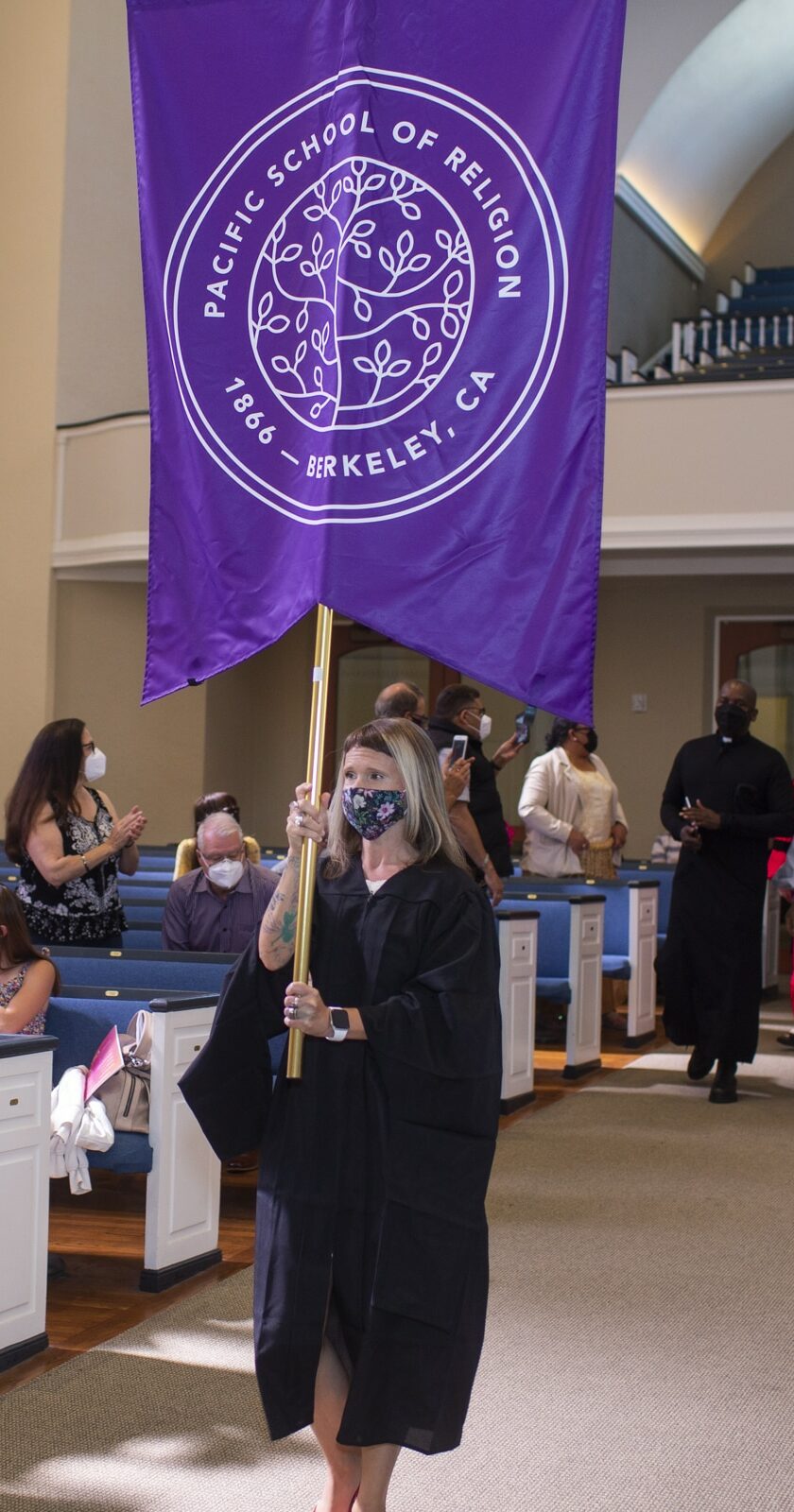 Doctor of Ministry (DMin)
An advanced professional degree for experienced professional leaders interested in evolving their practice in progressive social change, disciplines of performative practice, and chaplaincy paths. This distance learning program allows you to remain in your home community while also becoming part of a multicultural cohort that includes academic colleagues and faculty mentors. Culminating with a final project, the degree can be finished in 24 months if pursued full time and can be completed in three years part-time. 30 units 
Master of Divinity (MDiv)
A practical and comprehensive theological training for today's spiritually rooted leader. Students will advance their knowledge across multiple categories: religion in society, preaching in homiletics, worship and worship practice, community and organizational design, and more. Students will participate in internships and fieldwork opportunities. Students will pick between a concentration in chaplaincy and congregational ministry. 72 units 
Master of Divinity / Master of Arts (MDiv/MA)
A combined Master of Divinity and Master of Arts degree is offered by PSR in cooperation with the Graduate Theological Union (GTU). Students will have the opportunity to take classes at PSR and at schools within the GTU community receiving their MA from the GTU and their MDiv from PSR. This program is designed for students entering teaching or church ministries, as well as those who want to pursue an area of particular interest before taking a call.  105 units 
Master of Arts in Social Transformation (MAST)
Innovative and rigorous curriculum that fuses leading-edge practices in organizational leadership and design thinking with spiritual formation. You'll work closely with a faculty advisor and a social innovation fieldwork supervisor to devise a course of study leading to a meaningful, applied project in social transformation. MAST students earn a CSSC after the first year of study. 39 units 
The common MA is a two-year degree offered by the Graduate Theological Union (GTU) in cooperation with PSR. You'll have the unique opportunity to take courses across GTU-affiliated schools while being affiliated with PSR. Students frequently choose PSR for our courses in Old and New Testament, history of Christianity, ethics, homiletics, and related studies. The common MA can be a prelude to doctoral study, a path to teach at a seminary, university, or high school, or managing nonprofit agencies and departments. 48 units 
Master of Theological Studies (MTS)
An advanced degree where students will cover a broad survey of theological topics in addition to a focused area of study you'll build with a faculty mentor. This degree is perfect for students preparing for a career as an academic, or in non-profit leadership, or a ministry position that doesn't require an MDiv. 48 units 
Certificate of Spirituality and Social Change (CSSC)
Specialized training for the work of social change-making. Learn leadership skills for ethical decision-making, design thinking for social change, spiritual formation and theological reflection, along with community organizing and activism principles. The CSSC can be completed as a stand-alone program or become the foundation for MAST or MDiv programs. 21 units 
Certificate of Sexuality and Religion (CSR)
Whether you are a religious professional, work in a secular field that addresses issues of sexuality, or an LGBTQ+ activist, the CSR will enable you to speak with authority and expertise on the issues of religion and sexuality, within faith traditions and the broader society. The CSR can be added to an MDiv, MTS or DMin for broader understanding. 22.5 units 
Certificate of Advanced Professional Studies (CAPS)
Designed for ministry professionals looking for further training in a specific area. Every ministry setting presents unique challenges and opportunities which students may not have been prepared for in previous education. CAPS allows you to design a course of study that will enhance the skills and knowledge you need to be an effective ministry leader in the 21st century. 18 units 
Certificate of Theological Studies (CTS)
The CTS offers a broad foundation of theological knowledge. Perfect for adding to a previous master's degree to reach the required preparation and academic units for chaplaincy candidates or for any church or community leader seeking a broader understanding of theology. 24 units