Subscribe to the Badè Mailing List
The traveling exhibit loan program has resumed as of August 2021!
The Museum circulates a loan exhibit of objects for use in teaching. The traveling exhibit includes artifacts and replicas from the original Tell en-Nasbeh excavations such as lamps, oil juglets, sling stones, and ceramic pitchers. Along with labels and display posters, an informative and entertaining DVD accompanies every exhibit describing excavation techniques and what we can learn from archaeological remains.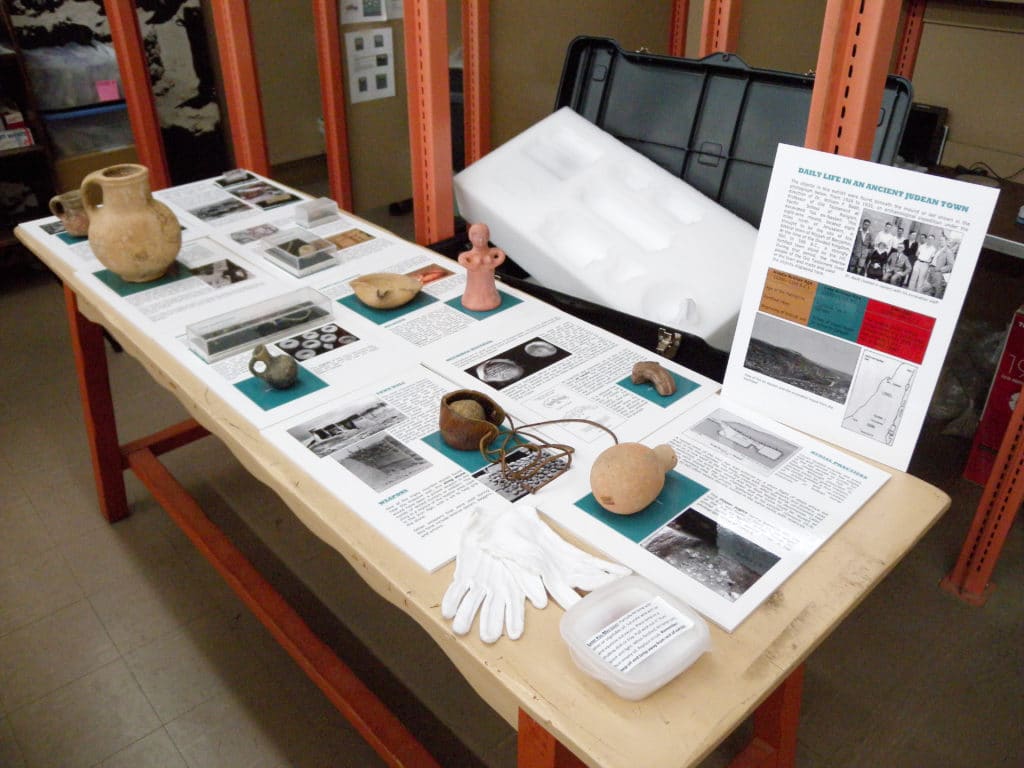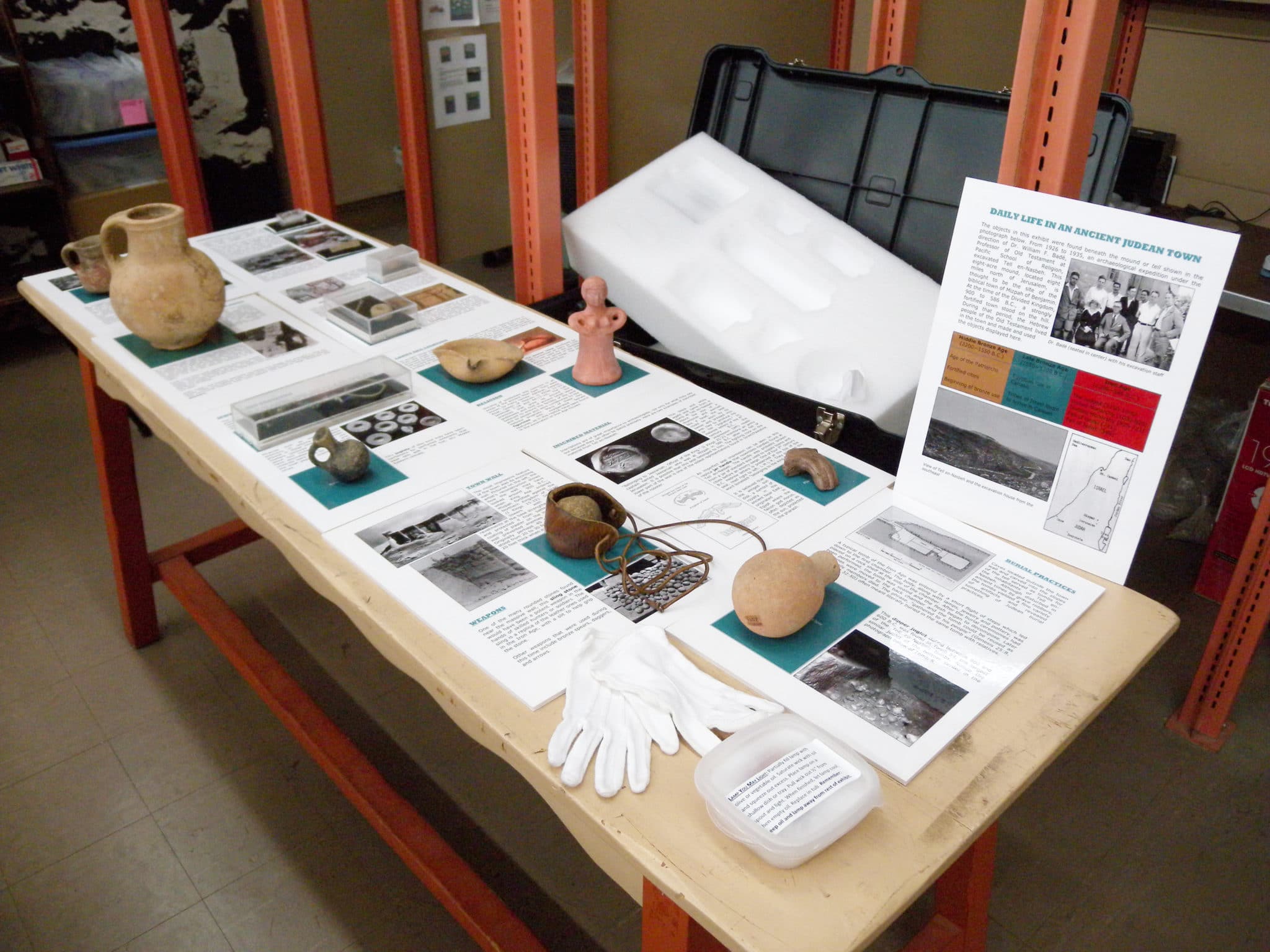 Daily Life in an Ancient Judean Town traveling exhibit includes the following:
16 individual artifacts dating between 1000-500 B.C.
10 display panels with photographs and labels
Replica oil lamp you may light
Information Folder
DVD – Digging Up a Buried Town: The Excavation of Tell en-Nasbeh, a video that documents the excavation from 1926 to 1935 by William F. Badè
Story Book – The Secret of a Tell, an 8-page illustrated story book which explains how a tell builds up over the centuries and how archaeologists excavate it
Borrowers pay a borrowing cost of $200.00 to the Museum, and are responsible for the return shipping and handling costs. These fees are to help maintain this program for future generations of enjoyment and we appreciate your support!
Email us to begin your reservation! 
Virtual resources available for free!
Interested in a virtual format of the traveling exhibit? Check out our new digital exhibition Daily Life in an Ancient Judean Town.
The didactic materials that accompany the physical traveling exhibit kit are also available to view online: