In addition to the graduate school and seminary, PSR's four centers offer added opportunities to grow educationally and vocationally.

Sacred histories have often been used as a means of suppression. Religious institutions are particularly prone to create narratives that reinforce their traditions often with little regard for context or consequences. The Badè Museum of Biblical Archeology flips this equation using the ancient past to excavate contemporary religious views of gender roles, religious patriarchy, colonization and scholarship.
The museum, its curators and staff are focused on bringing attention to the people that have been historically marginalized by institutions through programming, exhibitions, and convening. Founded at Pacific School of Religion in 1923 the Badè is committed to bringing lessons from the ancient past to those fighting for justice, equity, and equality, and inclusion today—unafraid.

For over two decades, the Center for LGBTQ and Gender Studies in Religion (CLGS) has been at the forefront of shaping urgent public discourse on religion, gender, and sexuality.  Our programs strive to advance the well-being of lesbian, gay, bisexual, transgender, and queer individuals, our families, and our faith communities. 
Founded in 2000 at Pacific School of Religion, CLGS was created to transform attitudes towards LGBTQ people within faith communities and within society at large. Through our work in advocacy, education, research, and community-building, we ignite new and innovative approaches to creating positive social change.  Our goal is to create a new discourse on religion, gender, and sexuality for a future where all people can embrace life fully—unafraid.

Becoming a leader isn't easy. There are systemic barriers and resource limitations. There are questions of livelihood and family to consider. It takes courage to stand up, and even more to ask others to stand with you.
Ignite Institute was created to equip leaders with the tools to step forward. Our courses are designed to help you discover your unique leadership voice. You will learn how respecting and reflecting the wisdom and traditions of the place you come from and the people you serve are the keys to inspiring others to manifest change for themselves.
We are a collective, founded at Pacific School of Religion. Our members and instructors believe in the power of active listening, fostering inclusivity, and exhibiting transparent leadership as they engage in your journey. The skills you cultivate here will light the way ahead in your work and give others the courage to move forward with you—unafraid.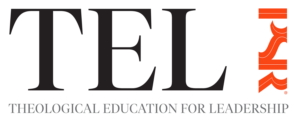 Can I do this? It's a question we frequently hear from students entering the TEL program. Many have full-time job, some are changing careers, while others are facing substantial life transitions. What unites them is a sense that they are all called to deeper service. TEL was created to meet them where they are and equip them with the tools to answer that call.
We offer a flexible approach to learning. Students will work with experienced university instructors and encounter a compassionate community that provides a safe space to grow and explore.
TEL has been a program of Pacific School of Religion for 38 years. Many TEL students go on to pursue higher theological education, achieving seminary degrees. Others find unexpected avenues to serve their communities. If "Can I do this?" is the question on your mind, we're here for you. Contact us to find out how TEL can help you answer your call—unafraid.