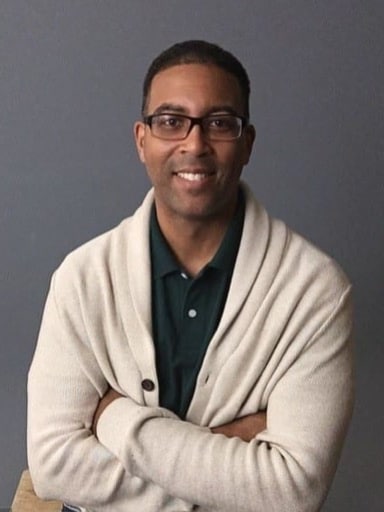 We are delighted to announce that PSR professor Dr. Leonard McMahon has successfully defended his dissertation, "Together and Apart: An Apophatic Approach to Self, Politics, and Race," with all the rights and privileges appertaining thereto!
Describing his dissertation Dr. McMahon said, "Moving from moral formation to loving political engagement to a novel examination of racism, I outline a path that relies neither on a change of mind and heart (DiAngelo) nor ceaseless critique (The 1619 Project). Instead, I chart a middle way between these two positions, both of which have become foils within conservative and reactionary circles. Pairing theology with political theory allows me to suggest a new Christian person, capable of sustained political engagement and equipped with a new lens on race, as a step beyond necessary yet seemingly endless and ineffective analyses, at least, I would argue, from the point of view of those on the frontlines."
Dr. McMahon will participate in the Graduate Theological Union's commencement next May.
Dr. McMahon joins fellow faculty member Dr. Lisa Asedillo who successfully defended her dissertation, "Decolonial Hope as Praxis: Pedagogical Strategies of Freedom in the Philippines," this past May.
Both McMahon and Asedillo's research is distinguished by the originality and interdisciplinary nature of their scholarship. We are proud to play a role in nurturing this new generation of scholars of color and thankful that our students have the benefit of learning from them.