Season 6, Episode 7: Stewarding Spaces Through Profound Change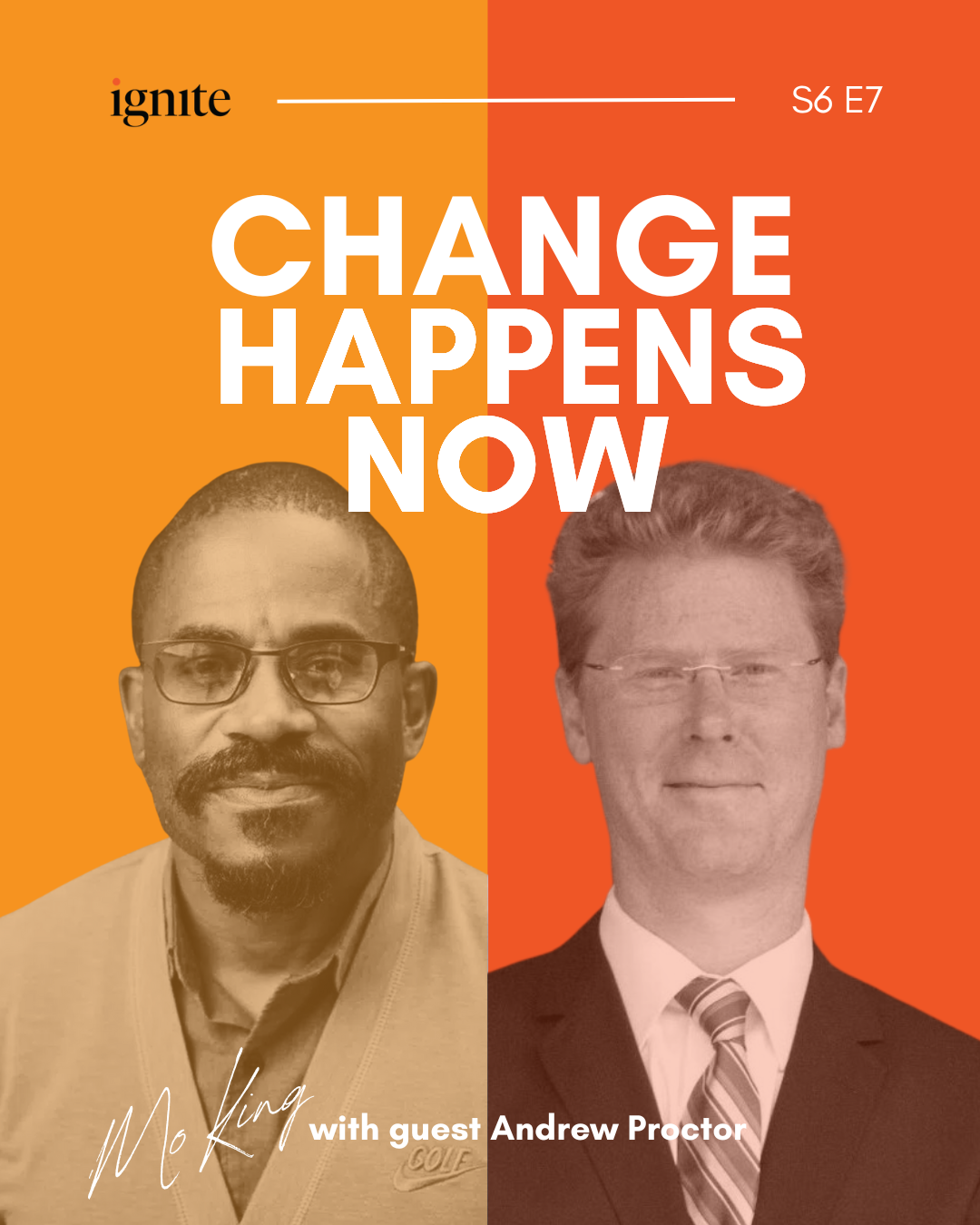 The Ignite Institute welcomes a new host for Season 6 of Change Happens Now: education and community advocate, and Pacific School of Religion grad student, Maurice King, aka Mo. Join Mo, sharing space with incredible leaders, thinkers, and practitioners as they walk us through the change that's happening within them and around them, and how they're responding to this moment, creating change for our world.   
How do we support the writers, artists, and thinkers in our communities in times of profound change?
Andrew Proctor,
Executive Director of
Literary Arts
in Portland Oregon, sat down with us to answer this question and shared how he's engaged the literary world for over twenty years in the governmental, for-profit, and nonprofit sectors. Andrew also talks with us about the beauty of art as a medium to process what's going on in the world, the importance of modeling rest for your community, and what career resilience and growth really looks like. He also shared an incredibly impactful musical composition from
 Gabriel Kahane
that's inspired us immensely! 
"Everything doesn't have to run on fumes because running your career or self on fumes makes you extremely vulnerable. It can seem heroic, but it is what endangers you the most."
Andrew earned a bachelor's degree in English and Music at Concordia University in Montreal and later worked in London for the Cultural Attaché to the Canadian High Commission. In the UK, he also earned an MA in English Literature at the University of East. He's worked as an editor for HarperCollins in New York City and then as the Membership and Operations Director of the PEN American Center, a global literary and human rights organization focused on the welfare of writers and editors.
Listen on Spotify or Apple Podcasts!
The Ignite Institute at PSR brings together personal, communal, and spiritual work from wisdom traditions to provide established and emerging leaders with the vision, resilience, and skills to create a world where we can all thrive.