PSR's Community Chapel is held at 11:10 am most Tuesdays during the school year in person in the Bade Museum on the PSR campus and via Zoom. It is an opportunity for the entire PSR community to come together for spiritual and theological nourishment.
View the full Community Chapel schedule and watch recent Chapel recordings
Join us on Tuesday, September 6, 2022, at 11:10 am PST/ 2:10 pm EST for the Opening Worship and Convocation to celebrate the start of the 2022-2023 Academic Year. This event can be joined online or in person on the PSR campus.
Theme: "Coming Undone, Coming Together – Breathing Life in Dry Bones Days"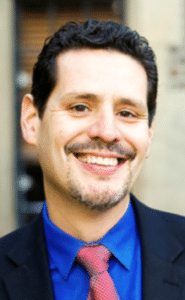 The worship service begins with the procession of faculty in their academic regalia. Comments will be made by the Director of Community Life and Spiritual Care, Rev. Ann Jefferson.
PSR President Rev. Dr. David Vásquez-Levy, will be preaching.
Faculty, Staff, and Students are invited to attend a Community Luncheon following the service at 12 pm.