The Alumnx Council of PSR meets bi-monthly. As a practice, they take turns sharing "This I believe." We'll post these inspiring testimonials as they are created.
This month's post is from Diana Becton (MTS, 2015)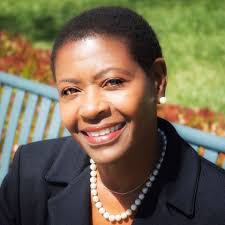 How many prisons are too many? How much imprisonment is too much? I believe that mass incarceration is a real thing. It is a well-known fact that the United States of America has less than 5 percent of the world's population, however it has nearly 25 percent of the world's prisoners. Simply put the US has the highest incarceration rate in the world. I believe that we must reduce the number of people in jails and prisons, to ensure that everyone is treated fairly, and with dignity and respect.
Slavery was abolished in 1865, however it did not end discrimination and mistreatment of Black people, who continued to endure the devastating effects of racism. The Black Codes, convict leasing systems, sharecropping, Jim Crow, court decisions like Dred Scott, and lynching were all part of a system that kept Black people powerless, and voiceless. And this systemic methodology did not stop there, it was followed by the war on drugs, decades of tough on crime sentencing laws, harsh sentences for non-violent offences, exorbitant bail, and a lack of mental health treatment.
Mass incarceration has not made us safer, however it has torn families and entire communities apart, it disproportionately harms people of color, and according to the Brennan Center, cost taxpayers over $260 billion dollars per year.
I believe that our country cannot live up to its promise of opportunity for all when so many are denied equal treatment under the law. I believe we need justice reform. There is a dire necessity to develope transformative strategies that will reverse the harmful effects of mass incarceration. The Civil Rights Movement of the 1950's and 60's was born out of a need to fight against inequality, attacks on freedom, and disenfranchisement. I believe that ending mass incarceration is the Civil Rights issue of our time. I believe in the words of Rev. Dr. Martin Luther King Jr., "the arc of the moral universe is long, but it bends towards justice," and that we must fight in the words of the prophet Amos until "justice rolls down like water and righteousness like an ever-flowing stream." I believe.