Season 6, Episode 8: Being an Advocate for What is Possible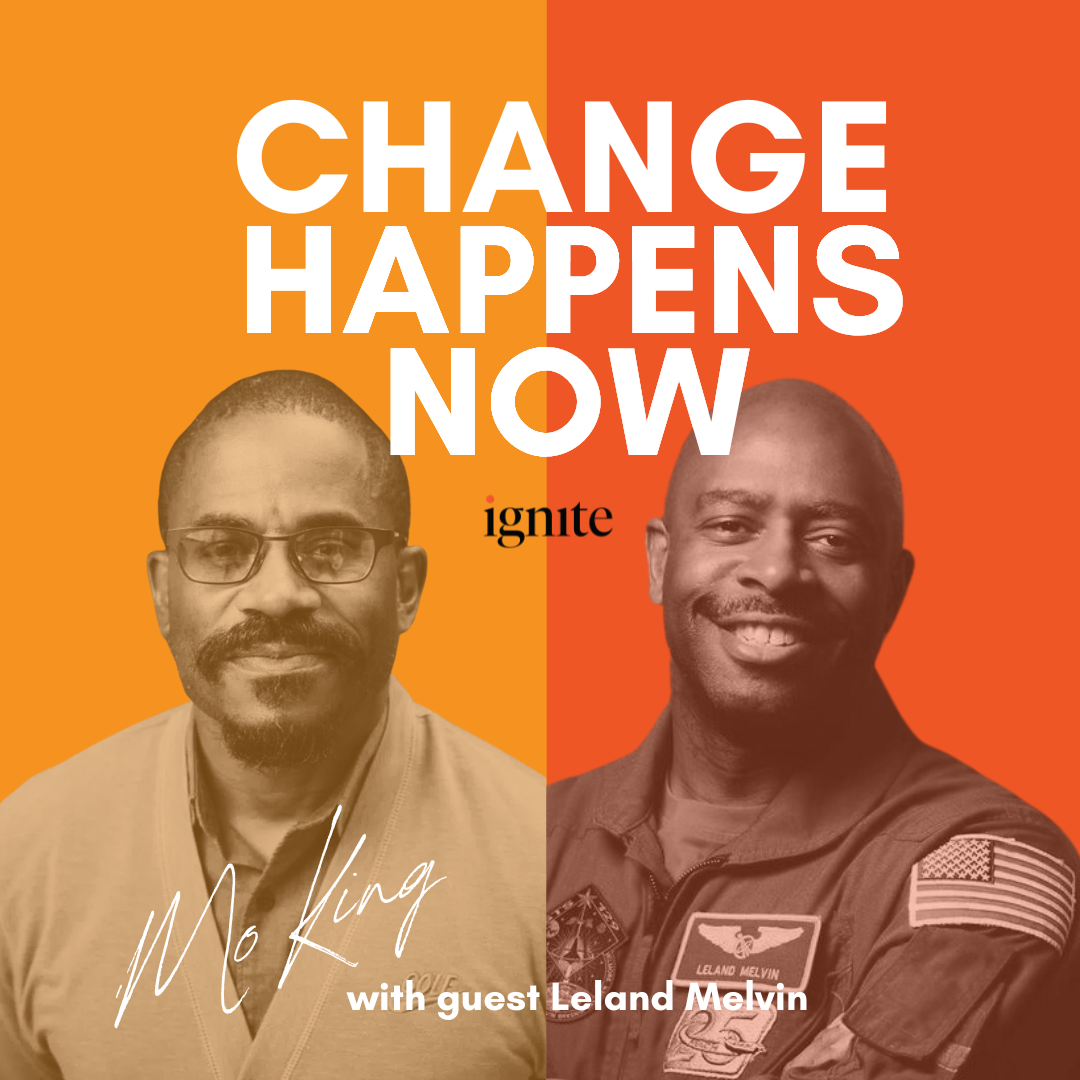 The Ignite Institute welcomes a new host for Season 6 of Change Happens Now: education and community advocate, and Pacific School of Religion grad student, Maurice King, aka Mo. Join Mo, sharing space with incredible leaders, thinkers, and practitioners as they walk us through the change that's happening within them and around them, and how they're responding to this moment, creating change for our world.   
With everything happening in the world today in politics, cancel culture, and extreme barriers of division,
Leland Melvin
is helping to transform these ills by using
 his life story as an athlete, astronaut, scientist, engineer, photographer, and musician
, t
o help inspire the next generation of explorers to pursue S.T.E.A.M. careers.
Leland is the only person drafted into the NFL to have flown in space, and the Pro Football Hall of Fame honored his athletic and academic accomplishments by placing his Detroit Lions jersey under glass in Canton, Ohio. Through these professional experiences working on high-stakes teams, he's developed a deep and nuanced understanding of effective team dynamics. In this episode, we hear an astronaut's story of
 the challenges he's accepted and the opportunities he's seized. 
Leland talks with us about the power of the blue suit, activating community, breaking bread, and what is possible when you knock down the barriers of division. He also shares why as
leaders and people, we all need that one person who is there for you no matter what, who has your back. 
"Being
 with a community that believes in things that are bigger than your individual self, when you work together as a team, is transformative!" – Leland Melvin
Listen on Spotify or Apple Podcasts!
The Ignite Institute at PSR brings together personal, communal, and spiritual work from wisdom traditions to provide established and emerging leaders with the vision, resilience, and skills to create a world where we can all thrive.