The history of Juneteenth is likely familiar. It notes the day black slaves in Texas were the last to hear of the Emancipation Proclamation and witness the formal end of that most peculiar of American institutions, chattel slavery. On June 17, 2021, President Biden signed into law federal recognition of June 19th as a national holiday. But only some states recognize it; others do not. For the latter, at least in terms of their body politic, freedom still means freedom from not freedom to.
It is an understandable notion. The American revolutionaries —including of course Crispus Attucks, a black man, who was among the first to die in battle against the British—fought a war for freedom from British colonial rule. Specifically, they fought the imposition of taxes and the constraints on their markets, in the form of mercantilism. It's an understanding of freedom rooted in the Enlightenment of the time, with its distinctive emphasis on individual rights, abiding faith in human reason, and lofty promises of political self-determination. It is certainly understandable then, and perhaps even forgivable on a moral level, that freedom came to be so broadly and easily understood as freedom from the interference of others in order for an ultimately subjective self-expression to come into being. This is the overarching embrace of liberalism. At their best, our politically guaranteed civil liberties and rights are tools for the liberation of humanity (humanism's grand ambition), but at worst, they are the impetus for a bloody and brutal Civil War over the right to own slaves as one sees fit.
But Juneteenth represents an entirely different notion of freedom, one born not of individualism but solidarity. First, there is the solidarity of black Texans with the rest of their fellows already in freedom. Then there is the solidarity of former slaves with the larger American population, which materialized in the brief and shattered hopes of Reconstruction. Then the even larger and deeper solidarity of formerly dehumanized people with the rest of humanity. Only then were these ex-slaves free to straighten their backs, build their families, love their children into adulthood (without having them torn from their bosoms and sold off into obscurity), and look their fellow citizens in the eye.
It's this last freedom that is the most morally triumphant. Juneteenth is often celebrated in black churches across the country. Why? Because it symbolizes the manifestation of the freedom found in God during bondage. Like the Israelites making their Exodus from Egypt, a favorite metaphor for many church-going African Americans, black slaves discovered the mysteries of the Christian faith involuntarily but unspeakably and joyously, as Barbara Holmes claims. At its best, and speaking holistically, the black church represents a life of faith rooted in the mystery of making a way out of no way. To be born into this tradition is to have a front-row seat to the meaning of life and the universe. It is to perceive that freedom from is a seductive yet flawed way to live and that freedom to—freedom to be raised in deep fellowship, to live in solidarity with the meek who shall inherit the earth, to declare oneself fit for the responsibilities of American democracy, and to die in the embrace of community—is the genuinely spiritual, genuinely flourishing, genuinely Christian life.
With such a difference sitting at the heart of Juneteenth, such different perspectives on a single day, it is perhaps no wonder we are only now embracing this truly American holiday. And let us not forget such recognition came, like the owl of Minerva, on the heels of the death of George Floyd. But as Lincoln declared about Thanksgiving, this is a day all Americans, upon clear-eyed and sober reflection, should be grateful for the grace of a God who saved us from a doomed future bound up in one of the most seductive, peculiar, and uniquely human inventions; a God who offers us, on this holiday, a Kairos, a moment of seeing reality for what it truly is—the freedom to be fully human, indeed, in other words, an American Jubilee.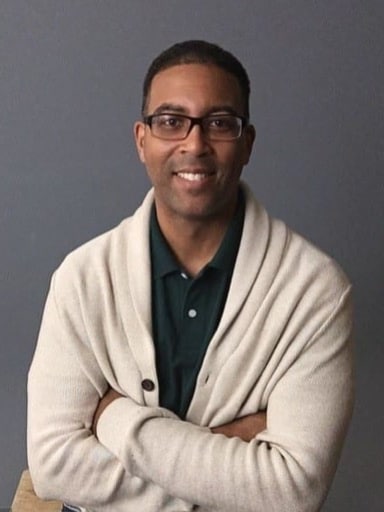 Leonard McMahon is an Assistant Professor of Pastoral Care, Spirituality, and Political Theology at PSR, and a doctoral candidate in theology at the Graduate Theological Union at UC Berkeley, working in spirituality, theology, and political theory. Leonard holds an MA in Religious Studies from UC Santa Barbara and an MDiv from Harvard Divinity School.
With his interest in improving the common good through political theology, spirituality, and pastoral care, Leonard works through his consultancy, Common Ground Dialogue, to bring divergent citizens into deeper conversation for the sake of our democracy. He is deeply concerned about political polarization and draws upon classical spirituality and modern political theory to craft a pastoral approach that attends to both the macrosocial and microsocial aspects of our common life.
A longtime member of Glide Memorial Church, Leonard has also ministered in the United Church of Christ and the Unitarian Universalist Church. In addition to his academic studies, he has worked on Capitol Hill and taught English and History in the Cheongdam-dong area of Seoul, South Korea. He is a big fan of the WNBA and enjoys seeing games live whenever possible.