Season 6, Episode 9: Summoning Radical Imagination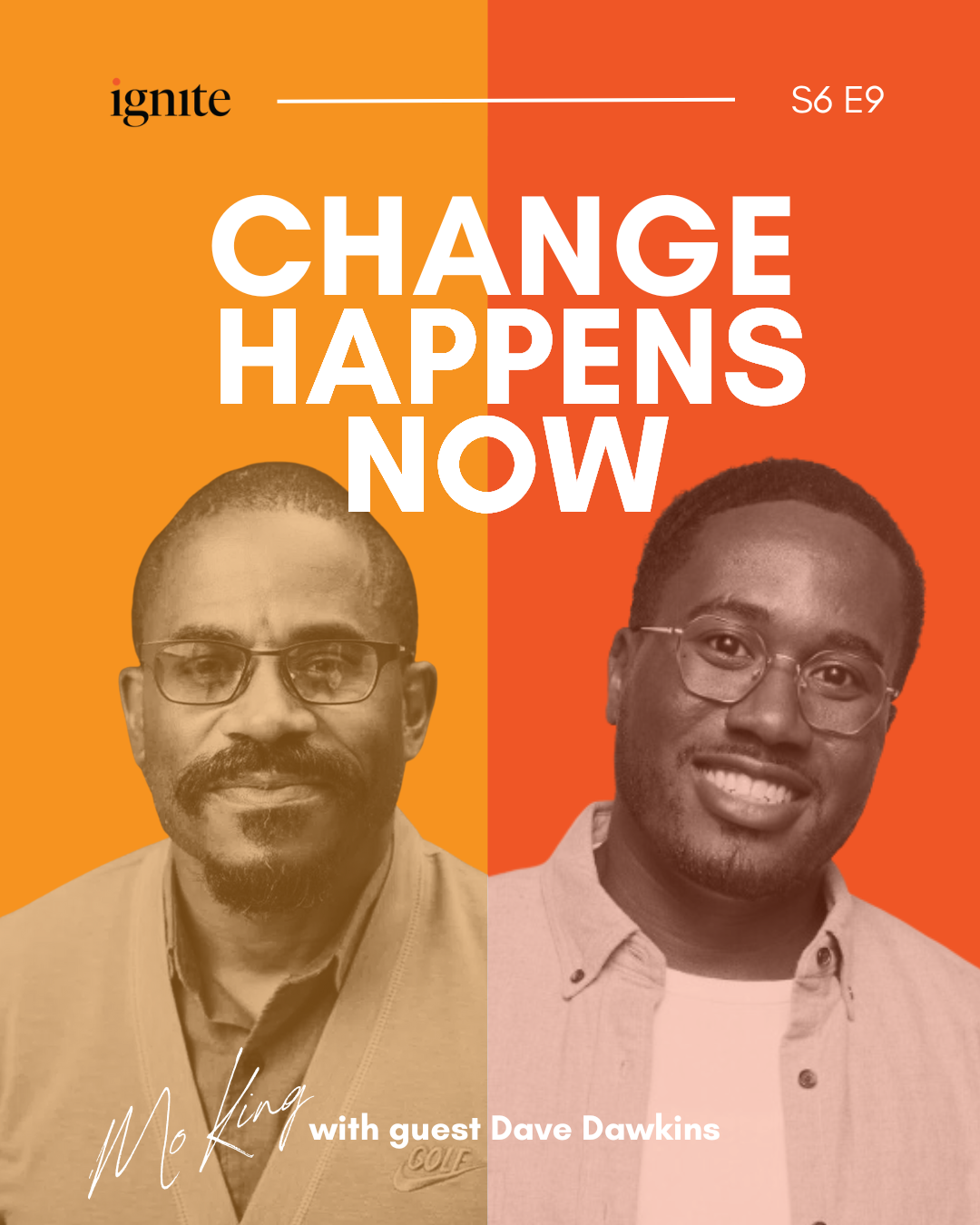 The Ignite Institute welcomes a new host for Season 6 of Change Happens Now: education and community advocate, and Pacific School of Religion grad student, Maurice King, aka Mo. Join Mo, sharing space with incredible leaders, thinkers, and practitioners as they walk us through the change that's happening within them and around them, and how they're responding to this moment, creating change for our world.   
Co-designing is an ancient practice, and the world is experiencing a paradigm shift from designing for people to designing with people. We sat down with Dave Dawkins, communication design lead at IDEO.org, to talk about this change and the importance of summoning radical imagination in this time. For so many on the margins, it's an act of resistance to dream. Dave shares the importance of looking to ancestral knowledge for solutions to all the bad we see unfolding around us, and supporting communities most impacted by the system by ensuring their valuable generative ideas are making it to the table. It's about activating the spiritual discipline of building wonder! We also hear about Dave's life, work, faith crisis and how failure can be a good thing that leads to the future seeds of something else growing! Wielding beauty for justice and belonging, Dave offers inspiration to our community with the application of human-centered design through an equity lens to address systemic challenges! 
Checkout Dave's open letter to fellow creatives: HERE
Listen on Spotify or Apple Podcasts!
The Ignite Institute at PSR brings together personal, communal, and spiritual work from wisdom traditions to provide established and emerging leaders with the vision, resilience, and skills to create a world where we can all thrive.