Season 6, Episode 3: Staying in Beta as a Human Being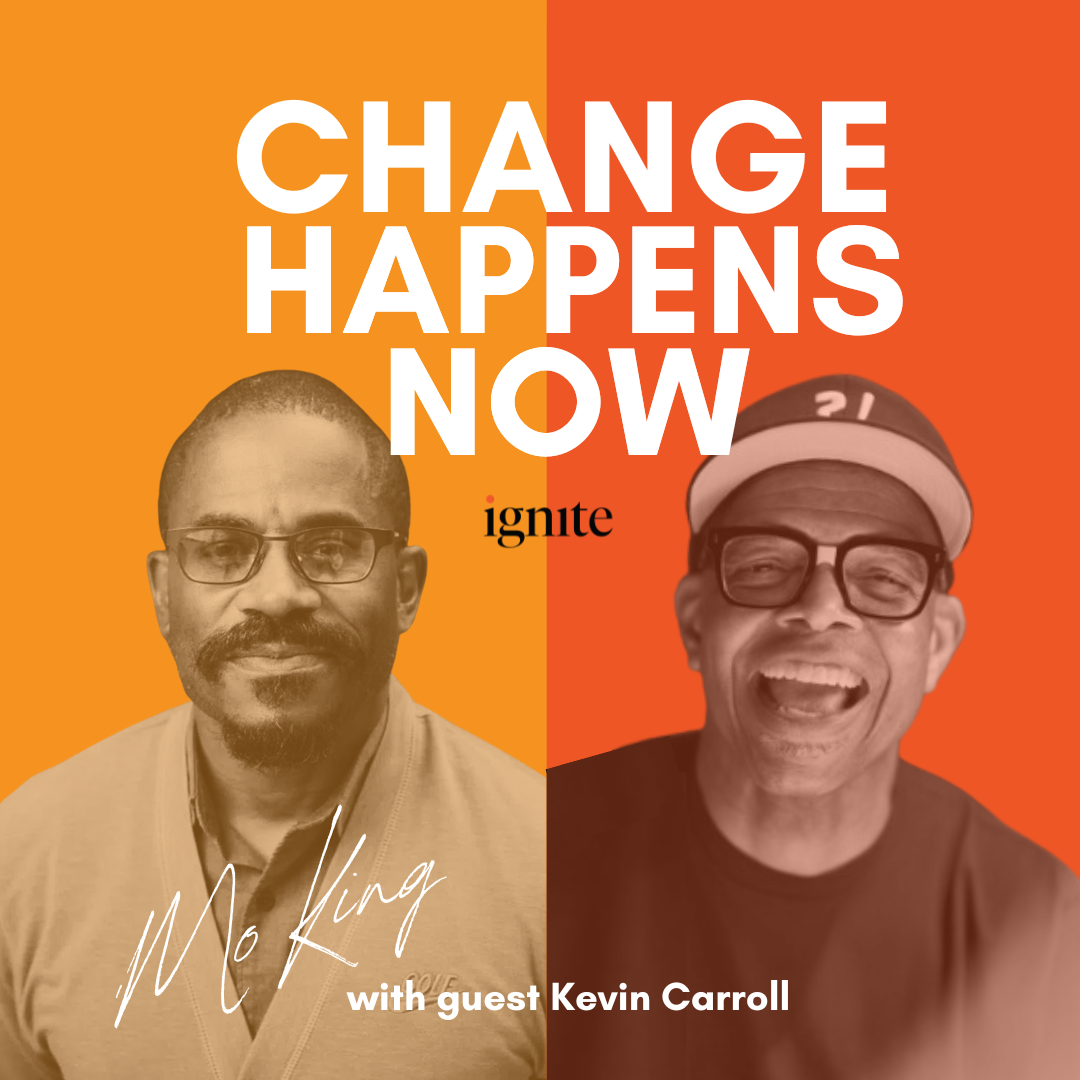 The Ignite Institute welcomes a new host for Season 6 of Change Happens Now: education and community advocate, and Pacific School of Religion grad student, Maurice King, aka Mo. Join Mo, sharing space with incredible leaders, thinkers, and practitioners as they walk us through the change that is happening within them and around them, and how they're responding to this moment, creating change for our world.   
In this episode, Mo King is joined by Kevin Carroll, 76ers athletic trainer and author of the Red Rubber Ball series of books. Carroll has turned his childhood passion for playing ball into a bestselling franchise. After leaving Nike to create his own company, Katalyst, Kevin dedicated his life to advancing sports and play as a vehicle for social change and success. As an expert on creativity and innovation and drawing wisdom from the playgrounds of his youth, Kevin's books center the "red rubber ball" as a metaphor for the power of play and the driving force that propels us forward, to achieve maximum human potential. He talks with us about the most important moments in his childhood, the power of perseverance, reverse mentoring, and staying in beta as a human being — constantly updating and continuously improving! We hear about the beauty in analog making a return and the importance of becoming the CEO (Chief Encouragement Officer) for others. This episode offers leaders, makers, doers, and dreamers inspiration and tools for sustenance in their life's work. 
Listen on Spotify or Apple Podcasts!
The Ignite Institute at PSR brings together personal, communal, and spiritual work from wisdom traditions to provide established and emerging leaders with the vision, resilience, and skills to create a world where we can all thrive.