Season Five of the Ignite Institute's Change Happens Now Podcast: Leaders discovering their voice, their sustaining spirituality, and their purposeful change in their work!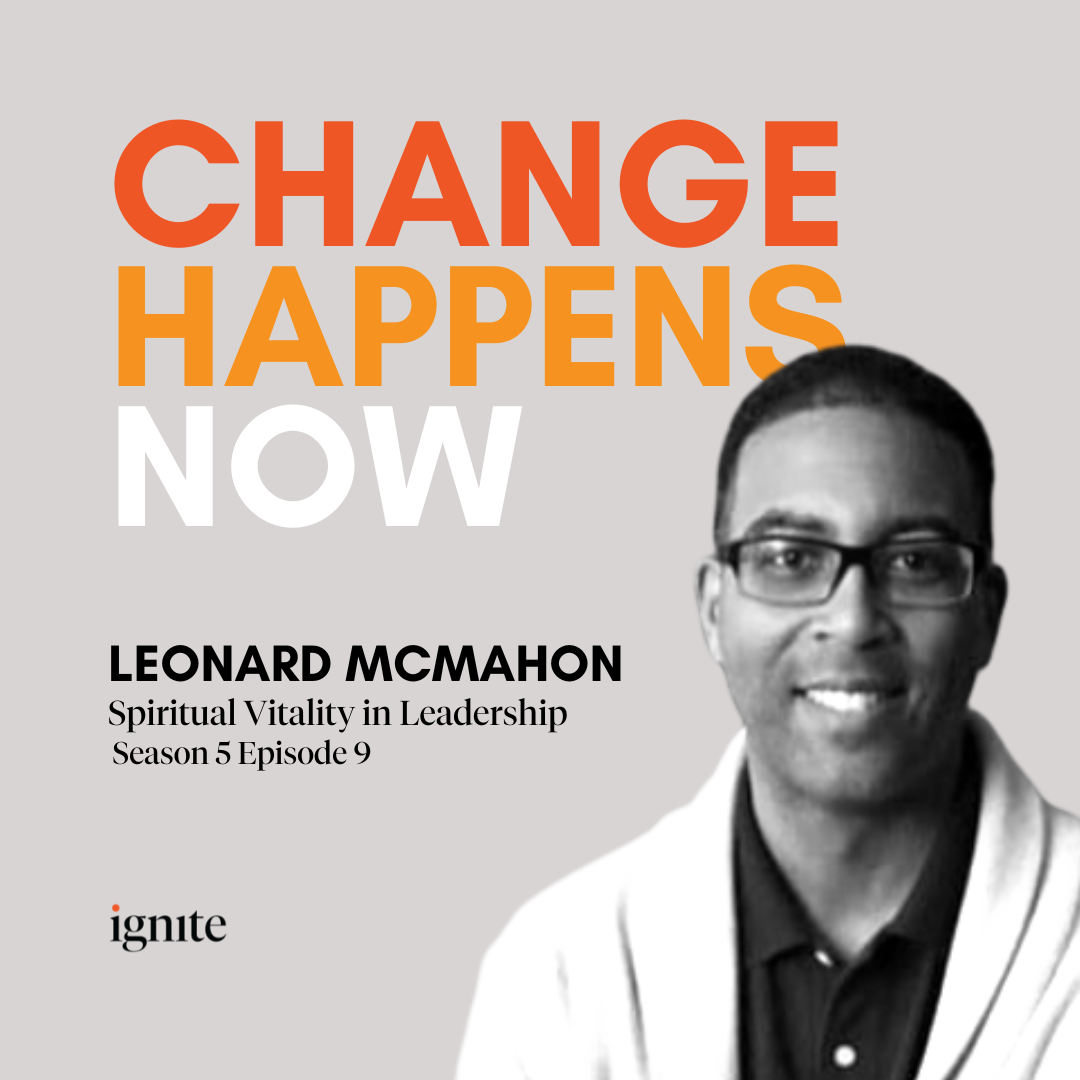 Leonard McMahon, Common Ground Dialogue & Pacific School of Religion
On this episode we sat down with Leonard McMahon, doctoral candidate in theology at the Graduate Theological Union at UC Berkeley and Assistant Professor of Pastoral Care at the Pacific School of Religion. Leonard works through his consultancy, Common Ground Dialogue, to bring divergent citizens into deeper conversation for the sake of our democracy, and is deeply invested political theology, spirituality, and pastoral care as integral components to forming leaders. In our conversation, Leonard talks about how our spiritual beliefs are deeply intertwined with our politics and how that has impacted his own leadership style. He shares two pivotal experiences in his life that have shaped much of his worldview and identity formation, and encourages others to find healing in their own experiences so they can live in their full truth. His unique faith background has kept him feeling energized over the years in his pursuit of social justice, leaving us with a different perspective to consider on our own spiritual and leadership journeys.leadership.
Listen Now on Spotify or Apple Podcasts
The Ignite Institute at PSR brings together personal, communal, and spiritual work from wisdom traditions to provide established and emerging leaders with the vision, resilience, and skills to create a world where we can all thrive.