Season Five of the Ignite Institute's Change Happens Now Podcast: Leaders discovering their voice, their sustaining spirituality, and their purposeful change in their work!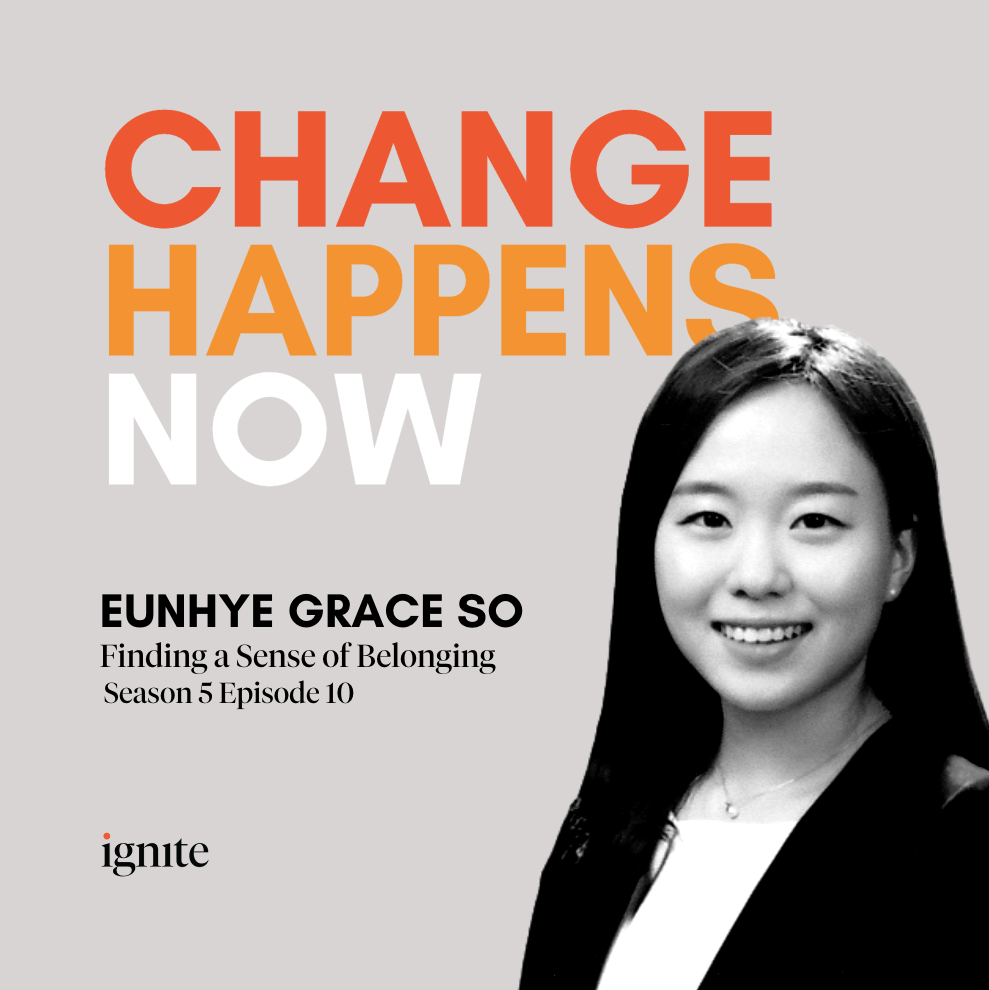 Episode #10 Finding a Sense of Belonging
EunHye Grace So, Pacific School of Religion
Belonging is a need essential to the human experience, and with the ongoing complex issues we're all navigating, the question of what "belonging" means in society is extending into our work as it never has before. EunHye Grace So is Visiting Assistant Professor of New Testament and Rhetorical Studies at The Pacific School of Religion, and she has been wrestling with connecting and belonging throughout her entire life. In our final episode of Season 5, we talk about her journey moving back and forth between Korea + the US, how she's often been left to feel she's not Korean or American "enough," and how that has affected her finding a place and space. Grace shares touching examples of the difference just one person can make in providing a sense of belonging, and where she's recently discovered it. She beautifully illustrates the importance of finding a place to "belong" and offers our community inspiration in making others feel more than welcome, so we can be empowered to lead well and come into our full potential.
Listen Now on Spotify or Apple Podcasts
The Ignite Institute at PSR brings together personal, communal, and spiritual work from wisdom traditions to provide established and emerging leaders with the vision, resilience, and skills to create a world where we can all thrive.