Season 6, Episode 5: Embracing Our Past for a Better Future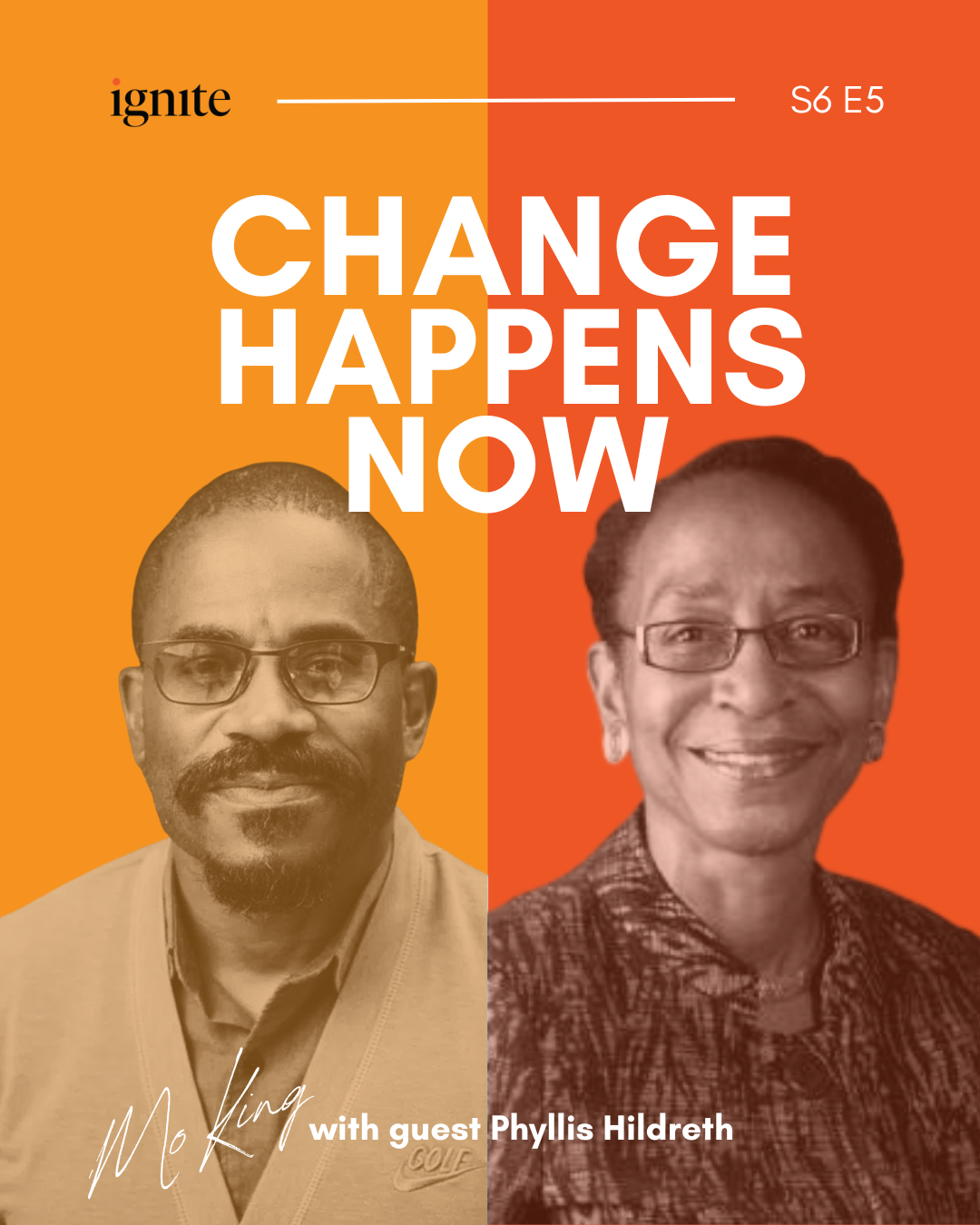 The Ignite Institute welcomes a new host for Season 6 of Change Happens Now: education and community advocate, and Pacific School of Religion grad student, Maurice King, aka Mo. Join Mo, sharing space with incredible leaders, thinkers, and practitioners as they walk us through the change that's happening within them and around them, and how they're responding to this moment, creating change for our world.   
How can we "sit on the porch" to help others slowly unfold what's on their hearts and minds? How can we be findable for intergenerational conversations? On this episode, Mo sits down with Phyllis Drennon King Hildreth, VP of Strategy and Chief of Staff at American Baptist College in Nashville, Tennessee, small business owner, community and civic leader, wife, mother, and his beloved sister, to answer these questions more. She talks with us about why it's critical to have close relationships across the generational scale and about Sankofa, the Ghanaian word that means "to go back and get" that which is at risk of being left behind. We also hear why in leadership it's not just about being available, but about being found, like the elders on the porch.  This episode is an invitation for leaders to go "visit their own soul, open the windows, roll up the shades, and invite somebody else in to turn on the music and to play in that space!"
Dr. Hildreth's rich insights spring from service as Chief Counsel in the Office of the Public Defender for the State of Maryland, as Deputy Secretary for the State of Maryland Department of Juvenile Justice, and as Managing Director for the Baltimore City Juvenile Justice Center. Dr. Hildreth earned a bachelor's degree from Harvard University, a law degree from the University of Maryland, and a master's degree in conflict management from Lipscomb University
Listen on Spotify or Apple Podcasts!
The Ignite Institute at PSR brings together personal, communal, and spiritual work from wisdom traditions to provide established and emerging leaders with the vision, resilience, and skills to create a world where we can all thrive.