Vice President of Development
Mobile: 510-333-7756
jfischersmith@psr.edu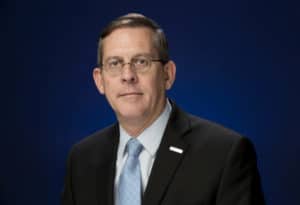 Jeffrey Fischer-Smith joins Pacific School of Religion as Vice President of Development on May 4, 2020. Jeffrey is a veteran advancement professional with 30 years of experience in the leadership of higher education institutions and non-profit organizations. He began his career in development at the Hangar Theatre in Ithaca, NY, and has since served at a number of research universities, a medical center, an animal welfare NGO and several arts organizations. His fundraising specialties include leadership giving, development communications, advancement services, annual giving, affinity fundraising, major events, donor relations and stewardship, corporate and foundation relations, and planned giving.
Jeffrey received his B.A. in Government with a minor in Theatre Arts from Cornell University and his M.F.A. in Writing with a concentration in Playwriting from Spalding University. He is a passionate storyteller, and has written and produced several award-winning plays and films. When not at his desk he can often be found in a film house, theatre or watching great television.