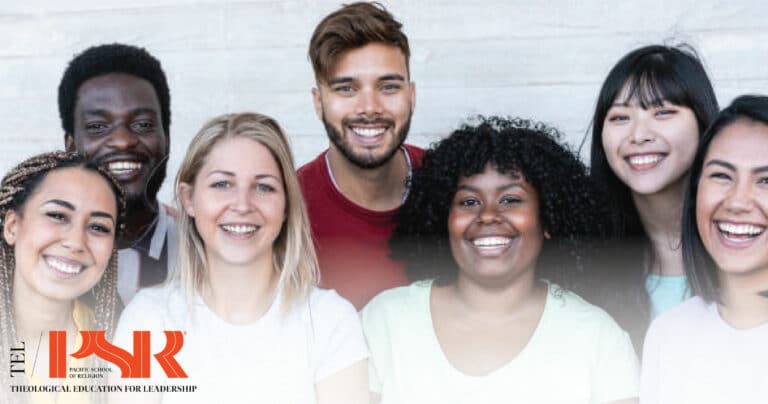 Certificate in Congregational Leadership for Emerging Leaders of Color (CCL)
Deepen your theological understanding.
Strengthen your leadership. 
Expand your Ministry.
Program Contacts
Rev. Tana Roseboro,
Theological Education for Leadership (TEL@PSR) Program Coordinator, troseboro@psr.edu
Dr. Mahsea Evans,
Adjunct Faculty, Pacific School of Religion & Certificate in Congregational Leadership, mevans@psr.edu
Who is this certificate program for?
Young Leaders—Ages 18-40
Current and developing—who identify as Black, Indigenous, Latinx, AAPI, or multi-racial, interested in strengthening their leadership skills in service to their local congregations and communities.
Certificate Outcomes:
Deepen your theological understanding
Strengthen your leadership
Expand your Ministry
Certificate structure:
Certificate program schedule: January 24, 2022 through May 16, 2022
Certificate participants become a learning cohort, meeting weekly during the PSR Spring, 2022 academic semester. Participants will interact with graduate-level seminary students in their course instruction, and will engage with their learning cohort in discussion, analysis, and coursework. Topic areas explored include Empathy, Communication, and Ritual Design. All sessions meet online using Zoom.
All sessions will meet on Mondays, 5:00 PM to 8:00 PM (PST.)
Program Cost: $500 (scholarships available)
To learn more and to apply for this program, Contact Rev. Tana Roseboro, troseboro@psr.edu