Subscribe to the Badè Mailing List
Archive of recorded lectures 
New Perspectives on Ancient Nubia
In partnership with the Archaeological Research Facility (ARF) at UC Berkeley, the Bade Museum presented a monthly lecture series titled "New Perspectives on Ancient Nubia."  The program, which ran from October 2020 through June 2021, brought together a diverse group of scholars whose research explores various aspects of the archaeology, art, and history of ancient Nubia, the region of modern-day southern Egypt to central Sudan.
The entire series is viewable on Youtube here.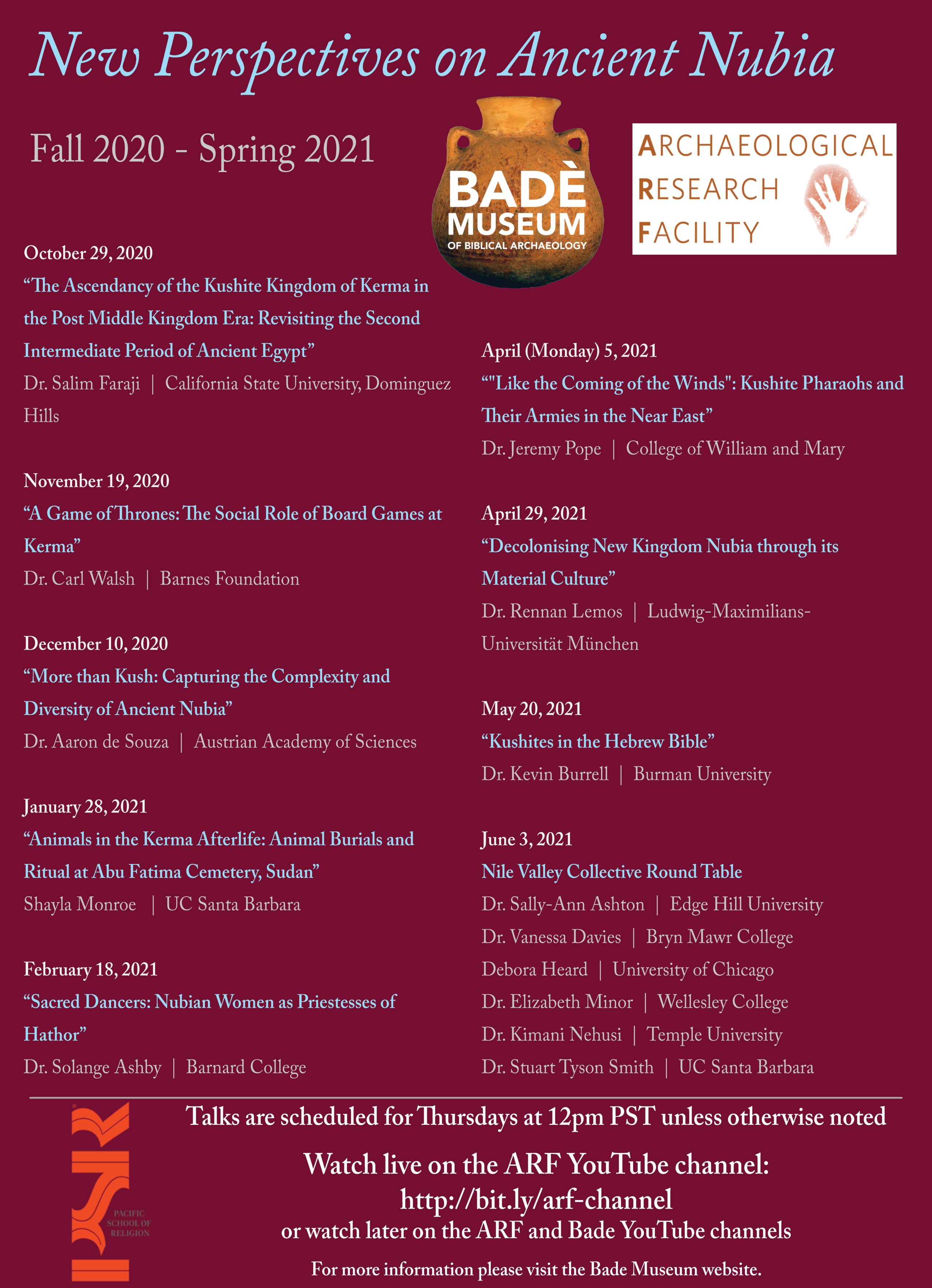 Fall 2019
Native California Cuisine in Archaeology and Contemporary Culture
September 4, 5:30-7PM Fall 2019 Exhibition
Isfahani Architecture: Modeling Beauty in Diversity
September 4-December 6, 2019
Exhibition Opening Reception
September 27, 2019 at 5:30-7PM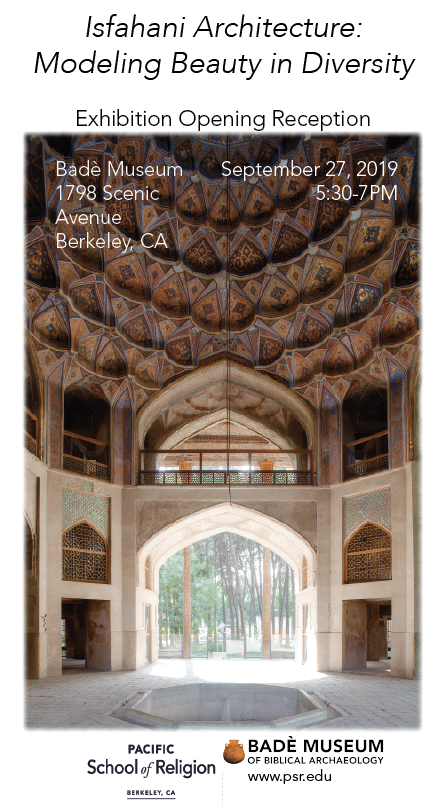 Fall 2019 Richard S. Dinner Center for Jewish Studies Lecture
"'And He Called the name of that Place Bethel' (Genesis 28:19): Historical-Geography and Archaeology of the Sanctuary of Bethel" by Dr. Ahron Tavger
November 7, 2019 at 12:30pm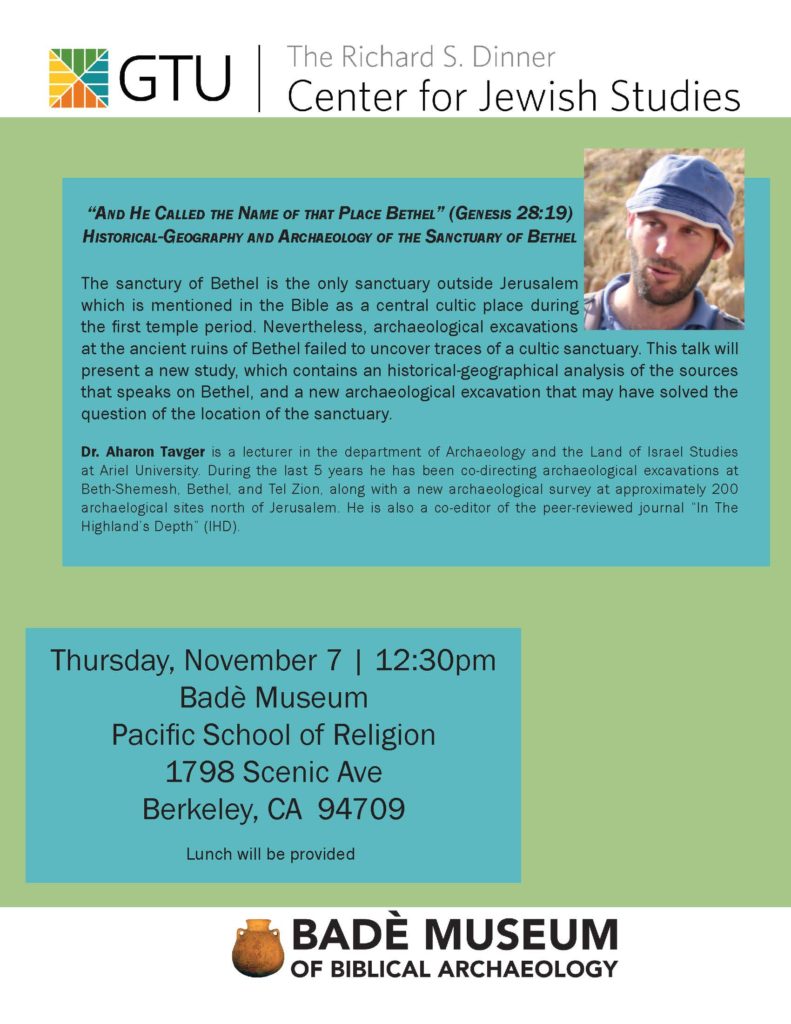 Fall Lecture 2019
Discovering others: Can we find non-binary gendered individuals in teh archaeological record of the Ancient Near east? By Dr. Megan Cifarelli
November 15, 2019
5:30 PM
Join us for our fall lecture, featuring Professor Megan Cifarelli, Professor of Art History at Manhattanville College.
Watch it here!: https://youtu.be/udME_MUmSAs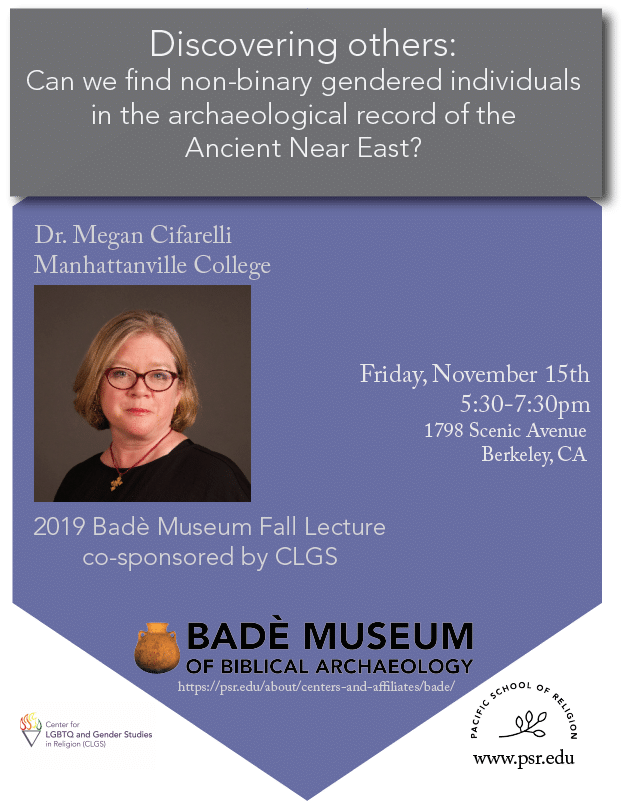 Fall 2018 Exhibition
To Everything There Is A Season
Sunday, September 16th, 2018, 3:30-5:00pm: opening reception for the new exhibition of paintings, illuminated manuscripts, and ketubot by Naomi Teplow.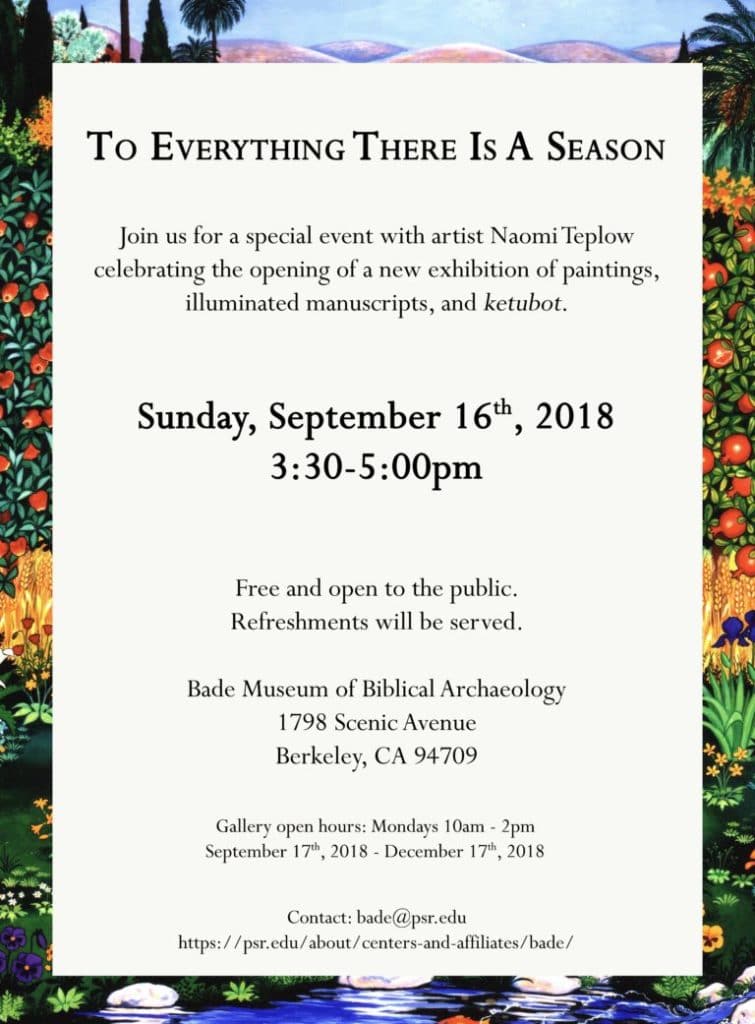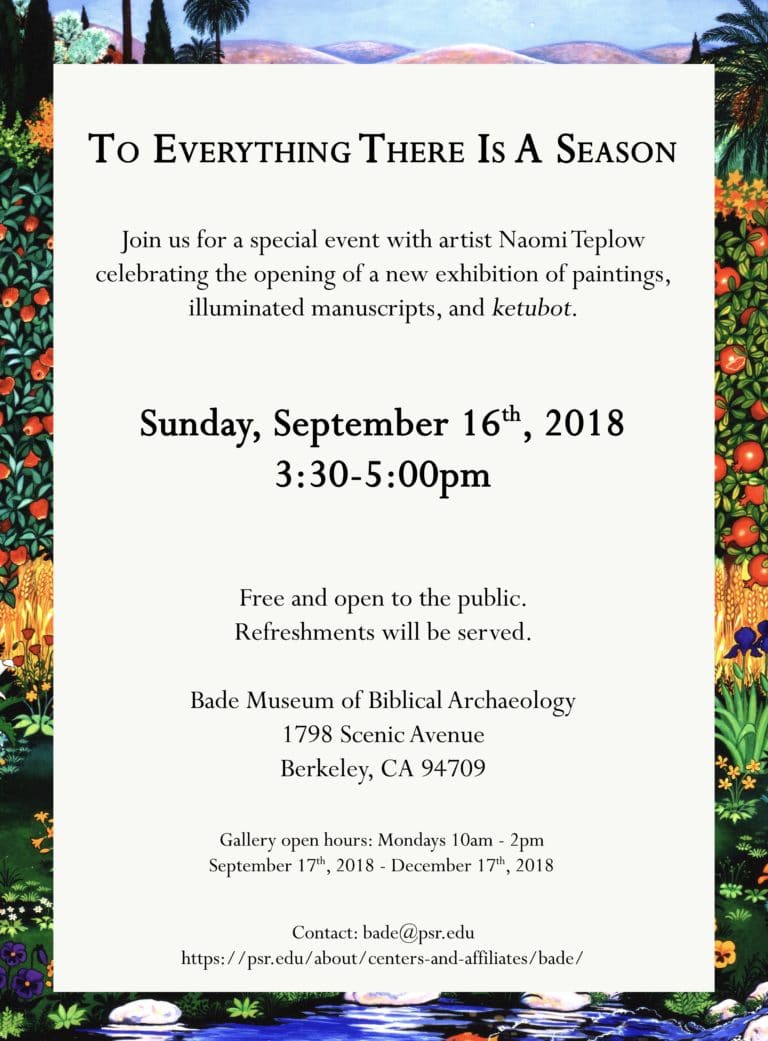 Fall 2018 Public Programs
Discovering Babylon by Dr. Rannfrid Thelle
Public lecture Friday, September 28th, 2018, 5:30pm: lecture by Dr. Rannfrid Thelle, Assistant Professor at Wichita State University

Fall Lecture 2018
"'They will not pay tribute, custom, or toll': The Economics of Diaspora in Ezra-Nehemiah" by Dr. Roger S. Nam
Monday, October 29th, 2018, 5:30pm: Bade Museum Fall Lecture by Dr. Roger Nam, Professor of Biblical Studies and Dean of the Seminary, George Fox University